Well-known member
Equipment
B7100HSD, B2789, B2550, B4672, 48" cultivator, homemade FEL and Cab
Jun 10, 2016
2,486
747
113
In my recent "
Third B7100 clutch in 4 years thread
", NIWolfman said he'd had good success with aftermarket clutches from a particular eBay vendor, so I ordered one in case Kubota was out of stock. As it turned out, once the Christmas break was over the dealer got one in a day so now this one is a spare against next time. And I will say that the fit and finish of the eBay version seems equal to the OEM. But I thought it would be interesting to compare dimensions:
First the bit that kept breaking on mine. OEM: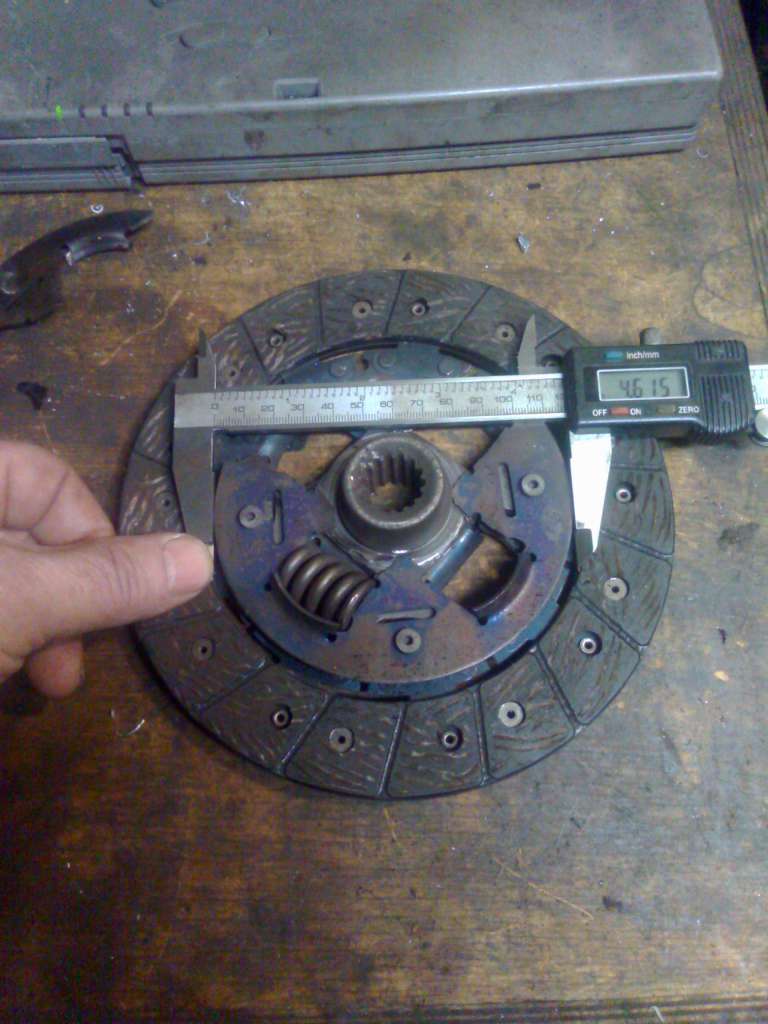 and the eBay version: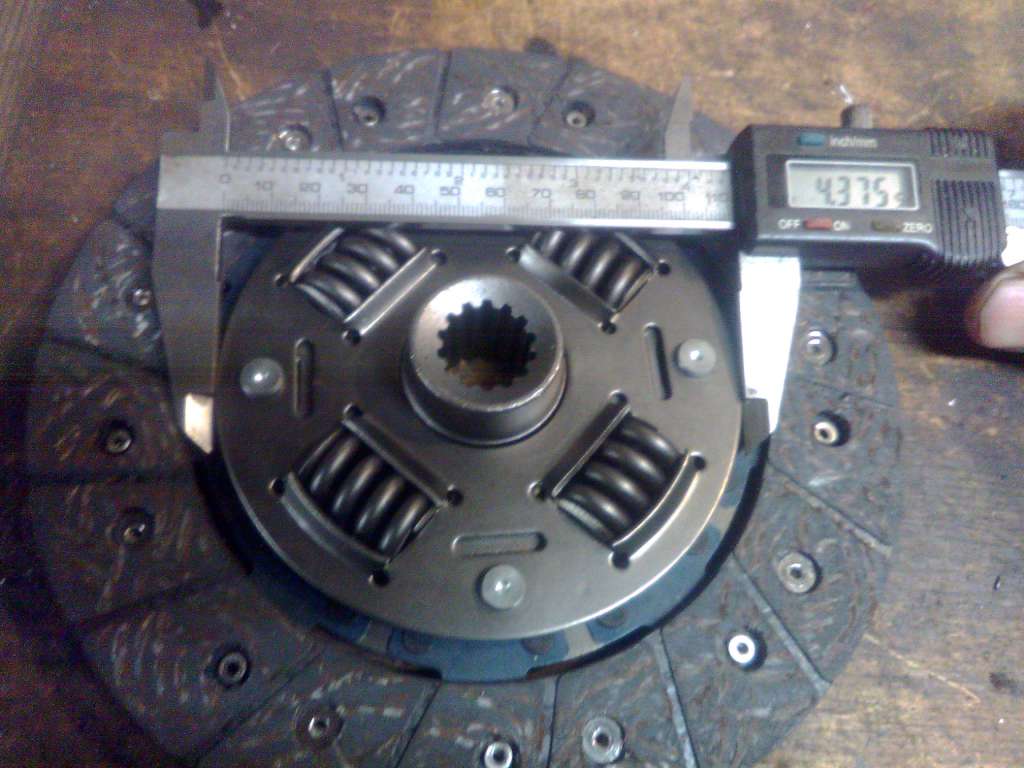 Almost 1/4" smaller in diameter, meaning there is much less material at the specific place mine kept failing. The thickness of the material is equal, about 0.060".
I never had any problem with the spline shaft, but I note the collar around the splines is a smaller OD as well. OEM: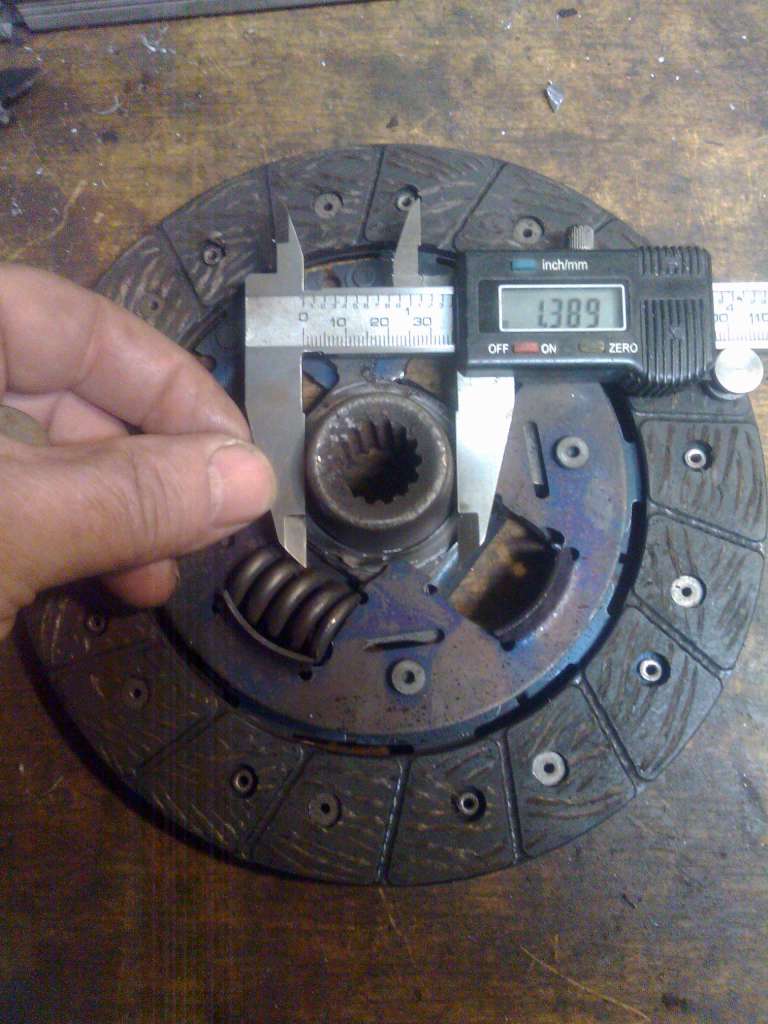 And the eBay version: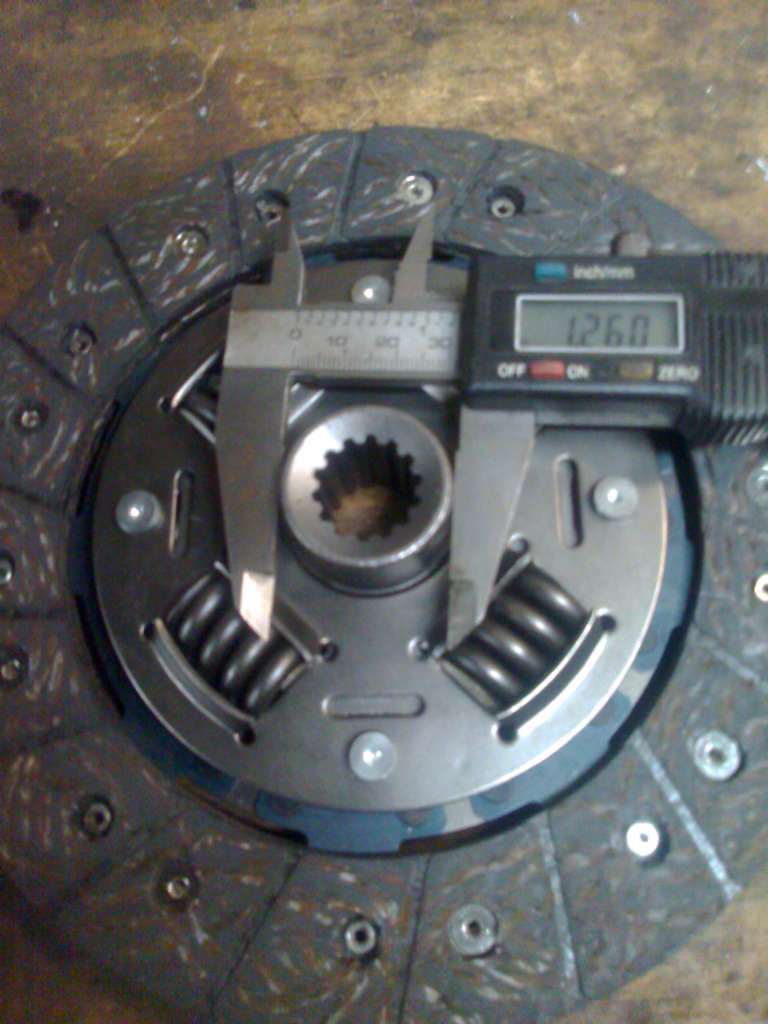 You may have already noticed that the OEM springs have 5 coils where the eBay springs only have 4 coils. The wire is the same diameter, the coils are spaced further apart. OEM:
eBay: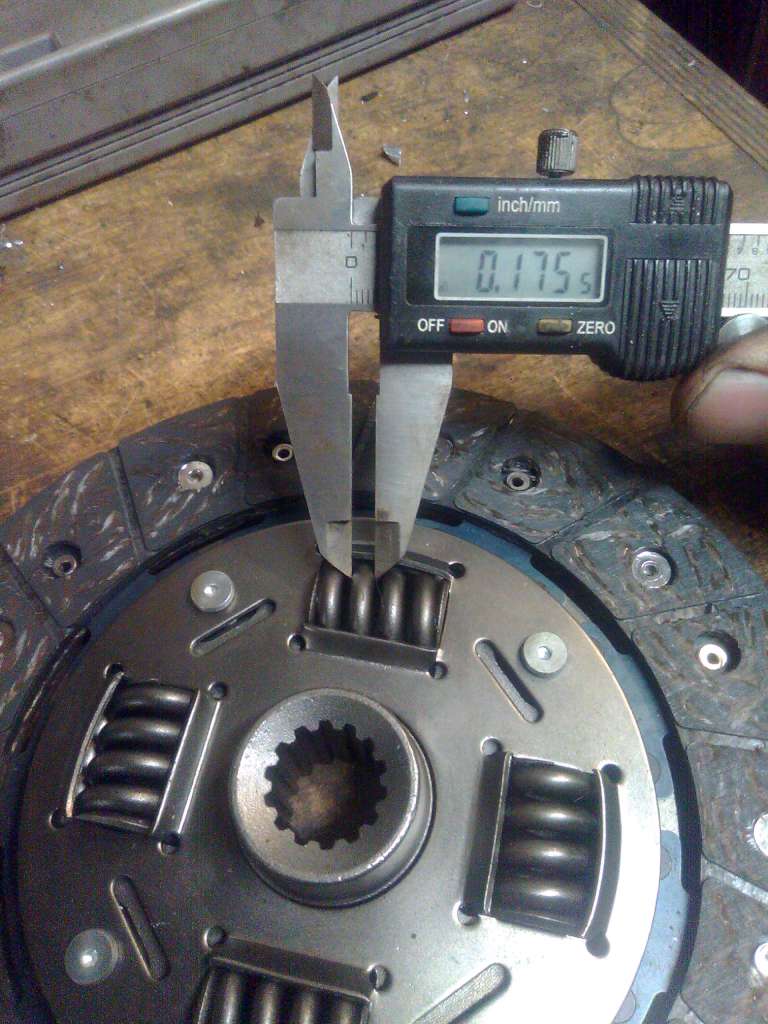 This last measurement may be meaningless, because the OEM friction disk being measured is 2 years old. However, it's in an HST machine so the clutch gets very little use in practice -- once when starting the tractor and when engaging the PTO or changing ranges. So my gut feeling is that it has very little wear and in fact the pictures above would seem to confirm that.
In any event, the used OEM friction plate has 16 thou
less
friction material than the new eBay version, so I think it is fair to assume they start off pretty close to each other.
OEM: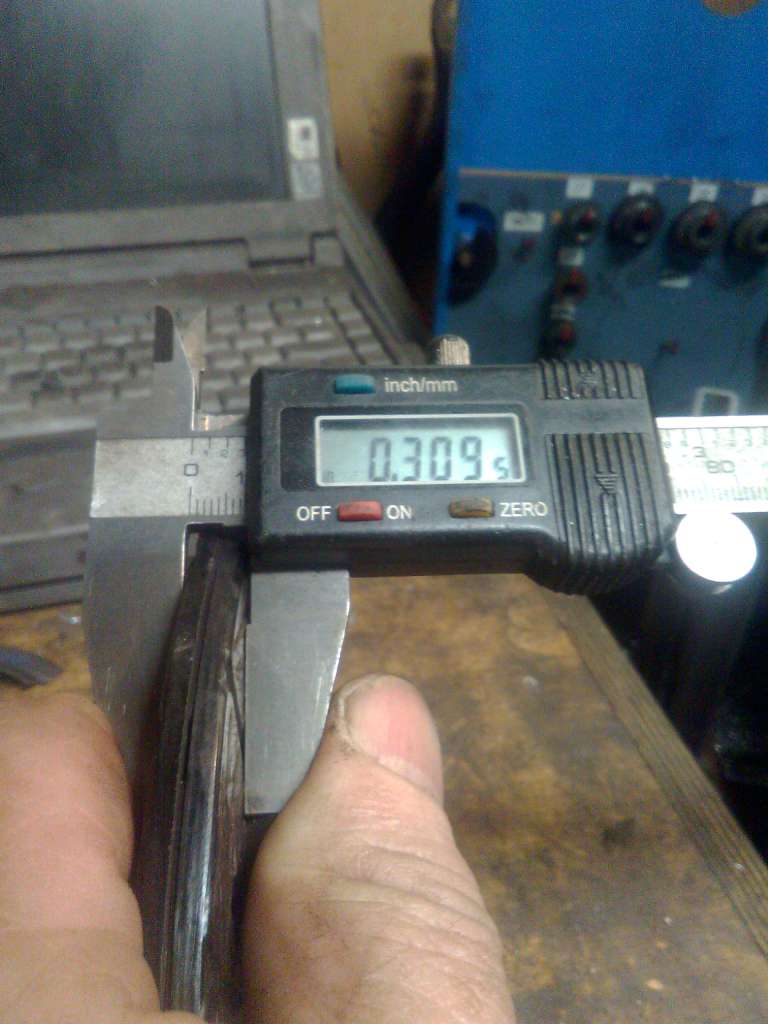 eBay: