Well-known member
Equipment
BX2200
Just a quick project this morning. Last fall before I had purchased the BX I had removed an old flagpole base in the middle of the yard. It left a fairly large deep hole, so I rolled over some big rocks to cover it and prevent anyone from stepping in it. I got it done, but it was a bit of a pain and the rolling the rocks over by hand wasn't the easiest.
This morning I finally got around to moving the rocks and filling in the hole. The BX made quick work of the task and I barely had to leave the seat.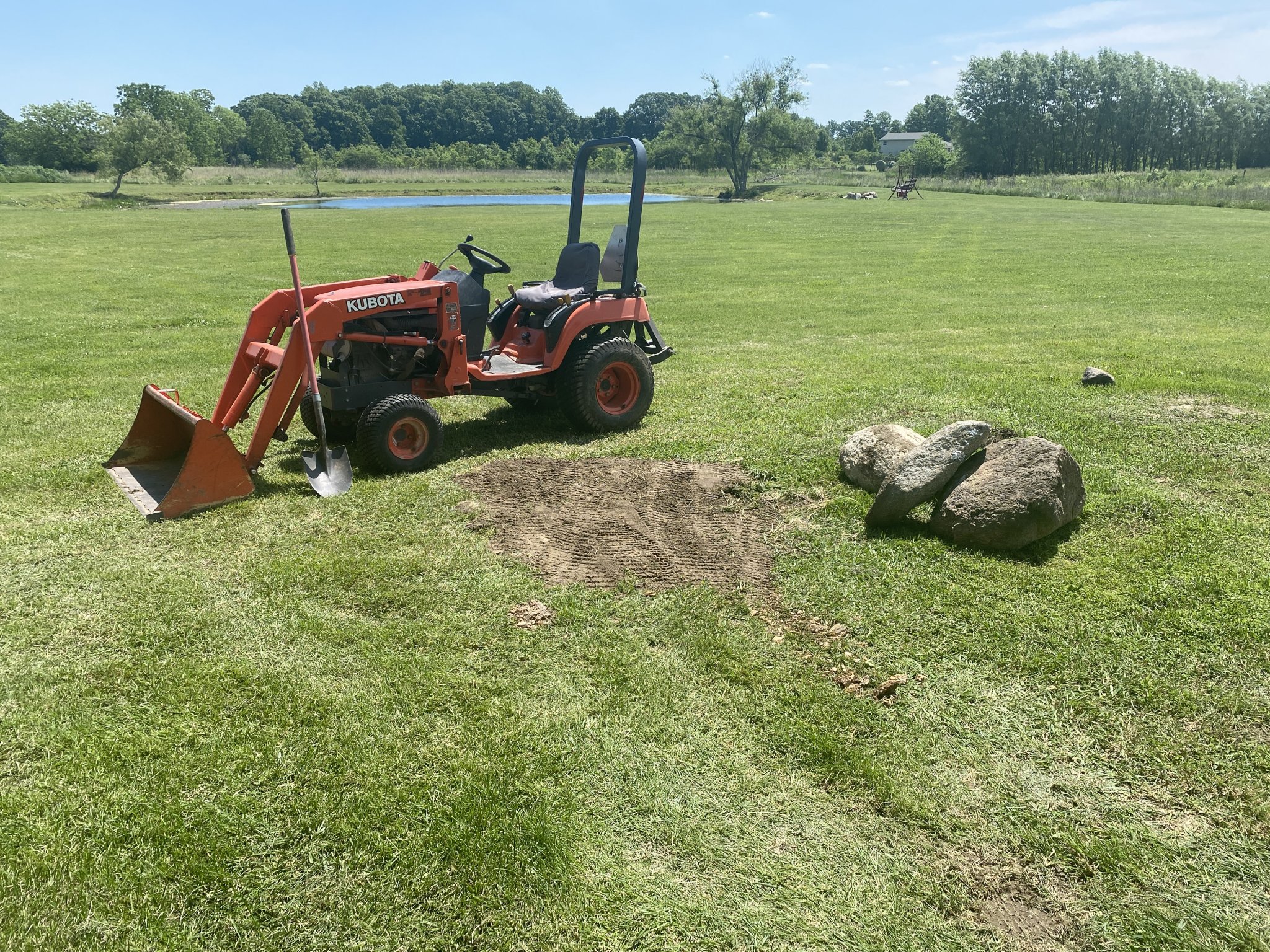 Getting the BX last fall was one of the best purchases I have made. Makes my property maintenance and projects fun instead of time consuming and back breaking. A larger tractor could do more, but for my 5 acres the BX is about perfect.