Well-known member
Lifetime Member
Equipment
M4900 Utility Special 4WD e/w FEL & 1530 John Deere "Traveling Man"
Oct 8, 2019
2,734
1,674
113
78
I have had an Echo gas pole saw for many years, but because of birthdays, weight, and length (extends to 16' or 18') it is now reserved for strong Grandsons. Soooo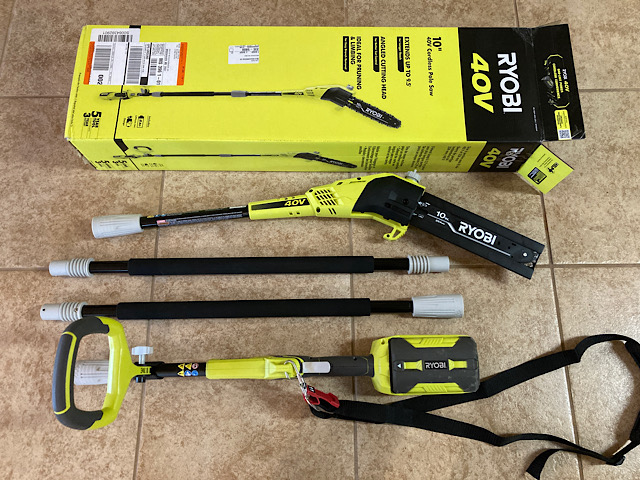 UPS delivered this little jewel today. It's on the 40 volt platform that matches my weed wacker, hedge trimmer, and chainsaw. It has two lengths; 6 1/2' and 9 1/2' so it is much more user friendly than the heavy Echo.
It reached up and eliminated this bothersome limb this afternoon.