I couldn't reach the crank handle from the seat of my LX, and the lack of vertical adjustment, convinced me I needed to get powered actuation on the chute. Truthfully, it didn't take much convincing
.
I didn't like the sloppiness of the worm-drive, so I opted to directly drive that ring gear with another gear. Unable to find any off-the-shelf spur gears of the right size, I decided to fab.
Started by finding a spur gear model in SketchUp 3D Warehouse. I used that tooth profile to model up a 10-tooth gear. Printed it to scale, glued the print to a piece of 1/4" masonite, and cut out the profile:
For the motor I figured a windshield wiper motor would do. 12VDC and has a worm-gear reducer built in, and can be had for less than $40. This one was listed for Jeep Wrangler rear wiper. Mounted on it
is the 8-tooth gear I made after deciding the 10-tooth was a little too fast.
Mount the motor with a piece of aluminum plate I had in the materials bin (been there 20 years, no lie - sometimes hoarding pays off). Fabbed the gray standoffs from some block PVC also on hand. Needed a 3/4" spacer, so that birch plywood was perfect. I'm telling myself it's temporary...
Mounted two DPDT momentary switches in a chunk of ABS (also from the scrap bin). I opted against the joystick some others have done because I couldn't find a joystick capable of reversing and adding two reversing relays would've added another $50 or so. I can always make that enhancement later if desired.
Satisfied with my gear design, I ordered one CNC cut from 1/4" thick UHMW. $60 shipped to me:
Mounted:
Some nice watertight connectors; thanks, Kubota, for having a fused accessory circuit already there from the factory!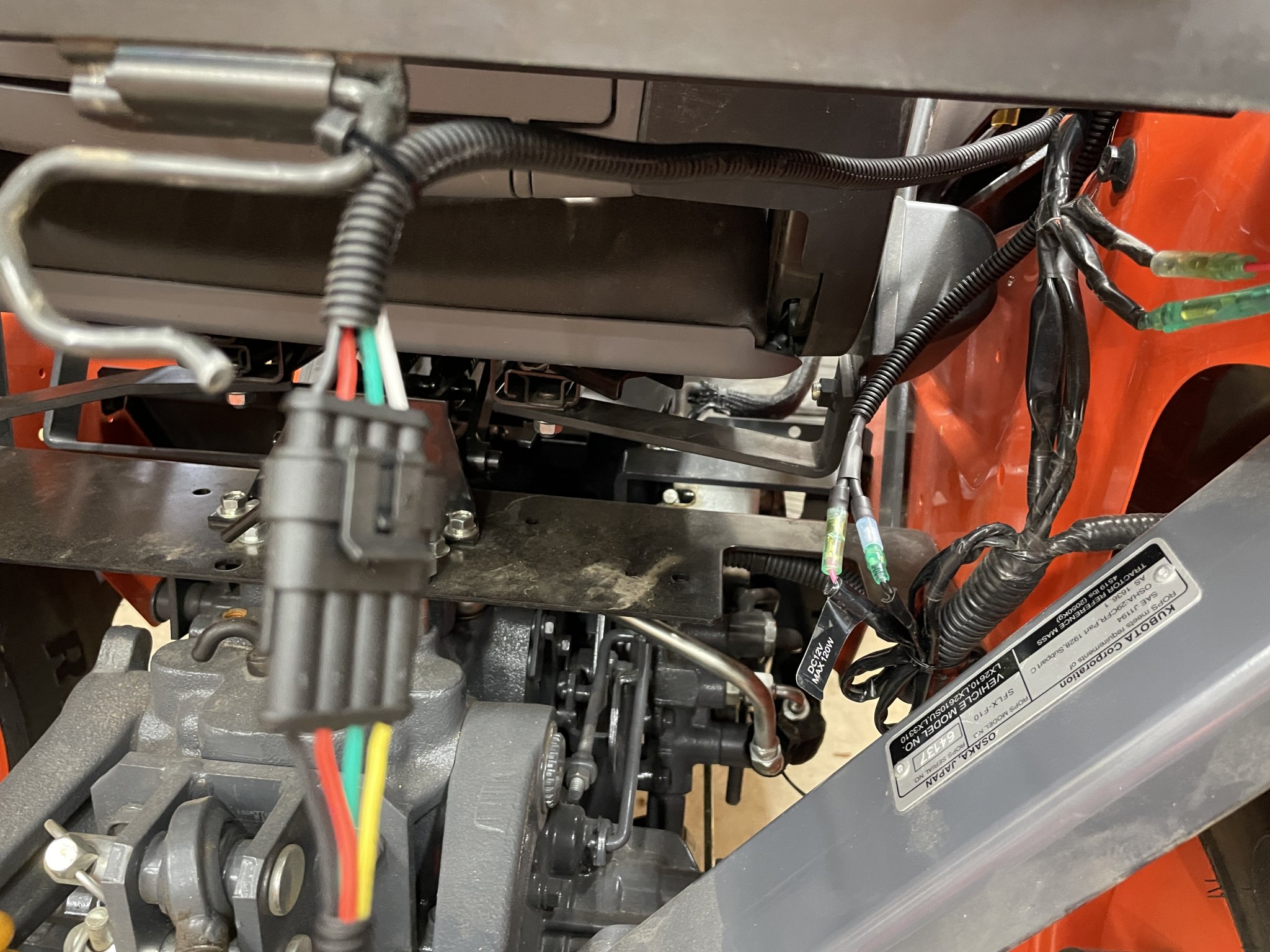 In action! Don't mind the blue tape holding the switch panel in while the silicone dries. Forgot to mention, I also had the linear actuator on hand from a previous project.
[hmm... can anyone tell me if it's possible to embed video in a post?)
I'll probably make a shroud over the motor to keep some of the snow off.
Bring on the snow!
Last edited: