New member
Equipment
1978 B7100
I decided to make a new post to hopefully get more attention and solve this issue.
I bought a set of turf wheels and tires to have the tractor mobile while I swap out my R1 tires, and to also use once my lawn grows in (instead of the R1's). Fronts are 20.5 and I think that's the wrong size.
Second and the MAJOR issue. I ordered new 8-16 R1's and new 6-12 R1's. When they came in, they looked skinny, but being 8-16's just like the ones on there, I thought maybe it's just because they were new. Well after mounting, they are definitely WAY too skinny. Of course now they're mounted so I probably can't return.
so how to I fix this the least expensive way possible? I already emailed Tires Shipped 2 You to see wtf is going on with the size of the tire (and tread pattern… stamping on the side all looks correct, but the physical size is WAY different.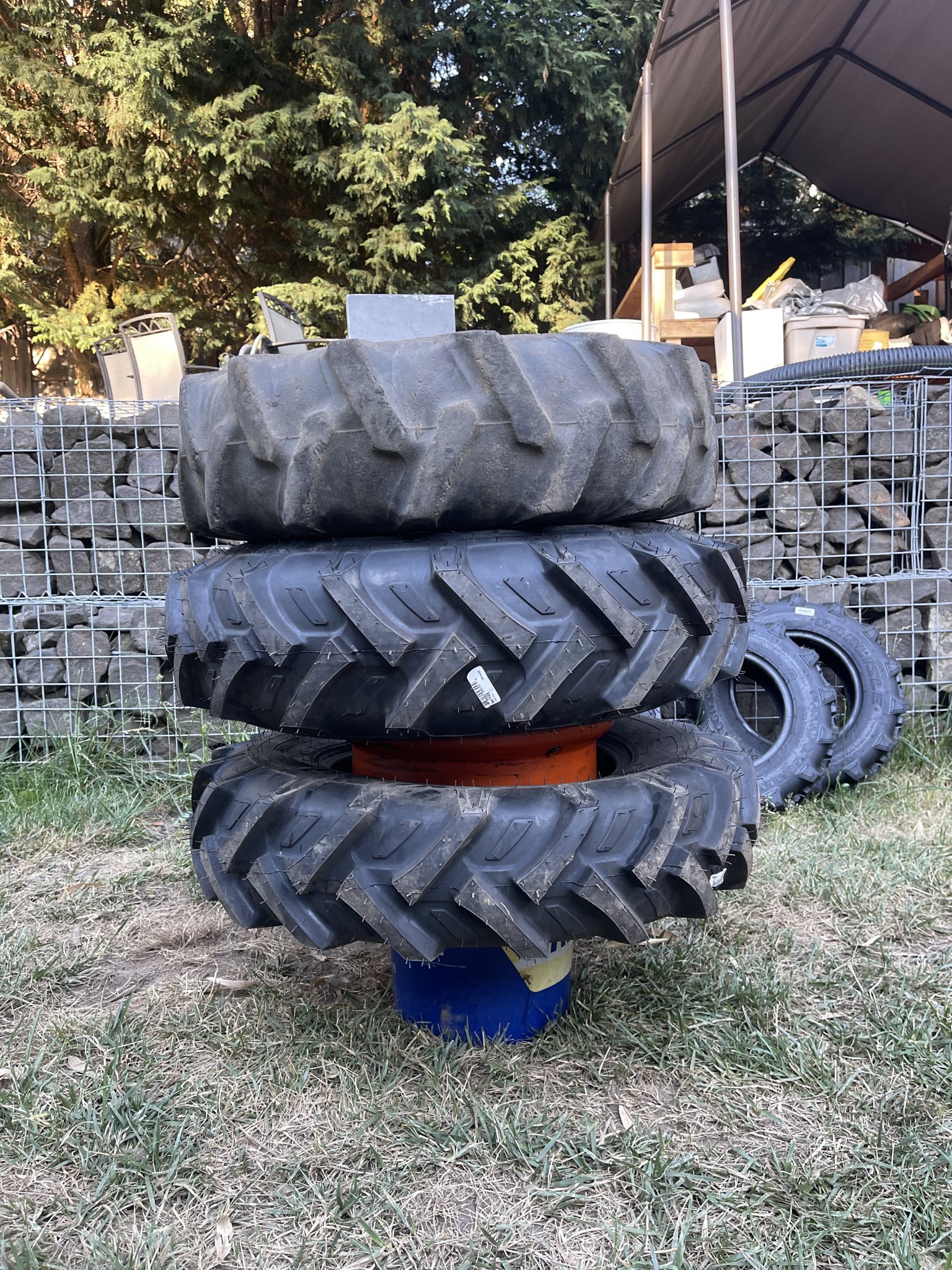 I'm dead in the water until I get these R1's sorted out.