Well-known member
Equipment
B2410, B7100dt, B7500,Woods BH750,Landpride 2660RFM, Tiller, B2781 Snowblower
Apr 26, 2010
1,173
100
63
Kubota B2660 front mount snowblower. 5 feet wide. Good condition.
Includes B2652 subframe, mounting hardware and drive shafts.
Manuals Included.
Some scrarches in paint that have a little surface corosion but no serious rust.
You can leave the subframe on the tractor while using a front end loader.
Located in southern Maine zip 04002
Price $1500.00
The Kubota parts website lists the following tractors that this will fit.
B1550D 4wd
B1550E 2wd
B1550HST-D Hydrostatic Transmission, 4wd
B1550HST-E Hydrostatic Transmission, 2wd
B1750D 4wd
B1750E 2wd
B1750HST-D Hydrostatic Transmission, 4wd
B1750HST-E Hydrostatic Transmission, 2wd
B2150D 4wd
B2150E 2wd
B2150HSD Hydrostatic Transmission, 4wd
B2150HSE Hydrostatic Transmission, 2wd
B2400HSE Hydrostatic Transmission, 2wd
B2400HSD Hydrostatic Transmission, 4wd
B2410HSD Hydrostatic Transmission, 4wd
B2410HSDB Same as Hydrostatic 4wd, but includes Bi-Speed turn
B2410HSE Hydrostatic Transmission, 2wd
B7100HST-D NEW TYPE >=S/N60164 Hydrostatic Transmission, 4wd
B7300HSD Hydrostatic Transmission, 4wd
B7400HSD Hydrostatic Transmission, 4wd
B7500D 4wd
B7500HSD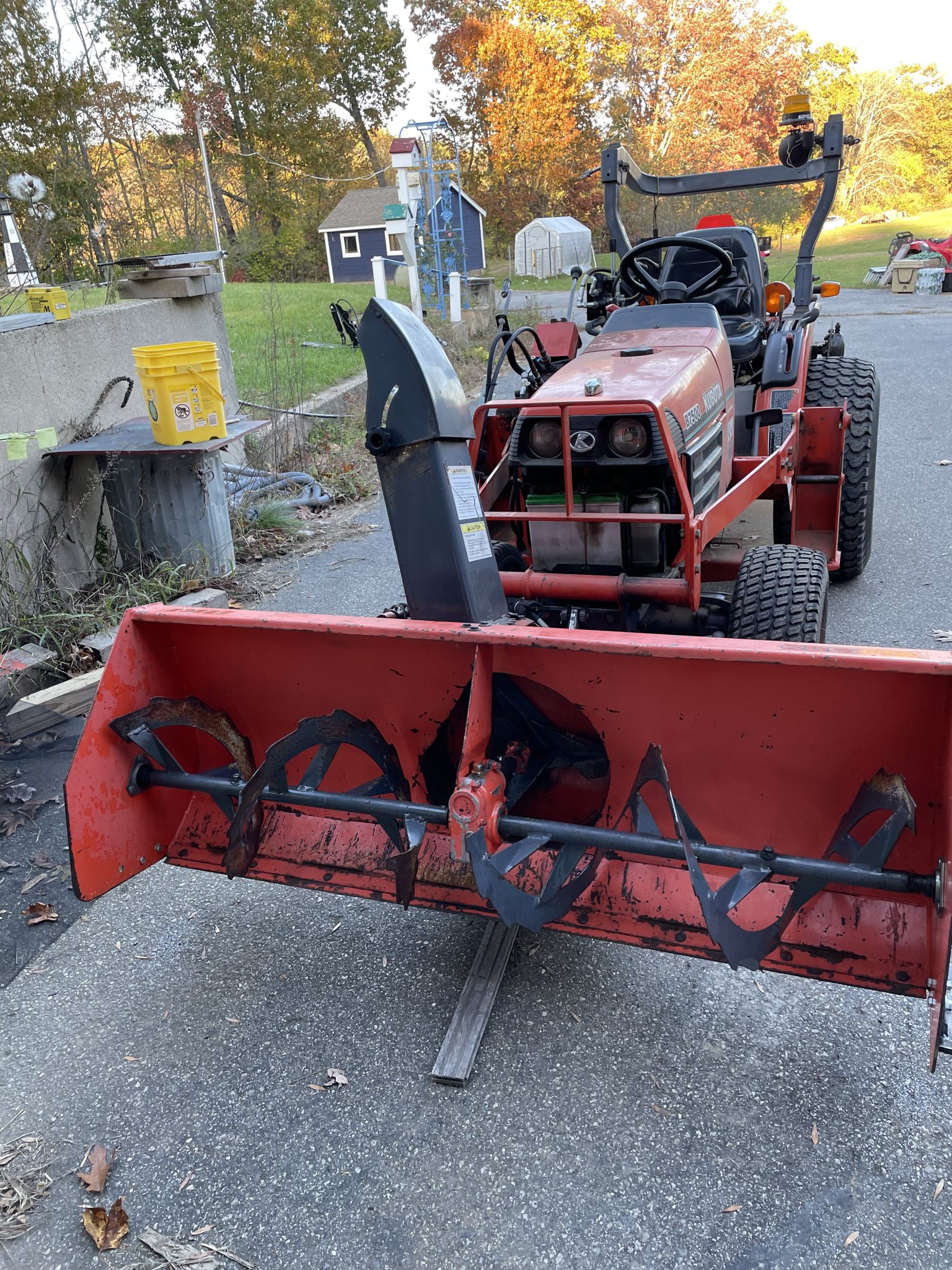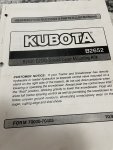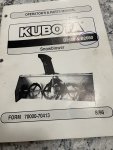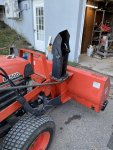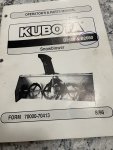 Last edited: