I have had my bx25d for a good number of years. And now just got in a L6060. I had kubota put on a quick attach when I got the bx to use pallet forks in the front. Not SSQA but kubotas QA.
Well now that I have a SSQA with the 6060 I kinda want to be able to move things around same quick attaches with both tractors. Just ordered a new SSQA bucket from EA, new pallet forks and new adapter to make my bx a SSQA.
They should all be in - the next few months. Not sure where to sell the regular QA stuff, maybe here if anyone is interested - once my stuff comes in
Location NJ
What will be for sale
Stock 48" kubota bucket - kubota quick attach and three bolt on hooks on the top rail
Guess I will sell my Kubota pin quick attach setup that goes with the bucket - perfect for anyone who has a pin on setup and wants QA
Bucket has on a piranha Toothbar and also has a straight edge piranha toothbar as I wanted to protect my bucket
110 Pound pallet forks - that can go on the front but also fit the three point hitch in the back - welded tines - this one
Ai2 Trailer mover for the kubota QA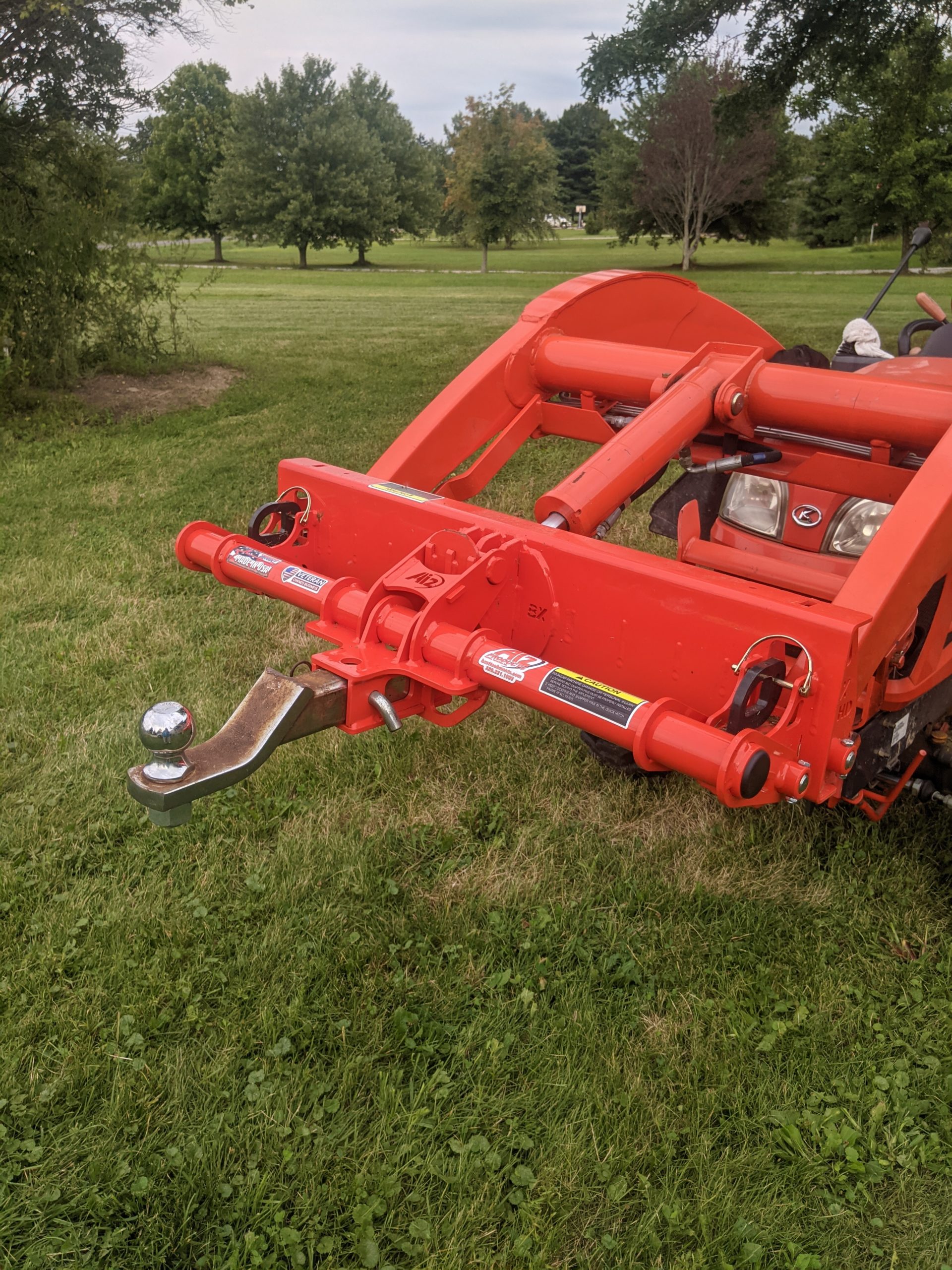 Kubota BXattachments.com Quick attach mounted receiver hitch plate, BX attachments is all we do, Find your Kubota BXattachments.com quick attach mounts receiver hitch plate here!

bxattachments.com
Tony if you read this - I love the 2" receiver you made for me - I will be contacting you for your SSQA version - make me one