Everything that I've seen, read and heard had me believing the improvements and updates to the L2502 were mostly cosmetic, comfort and convenience based. But, there's more to it than that.
The L2502 has a new updated D1703 engine and Kubota has moved and changed many items under the new hood. First and foremost, the L2502 has a D1703BM-DI-EF04 engine. The previous L2501 has a D1703-M-DI-E4B. I'll have to investigate further to see if there's any internal changes to the new engine but, on the outside, it has a new diesel injection pump, they've moved to oil indicator dipstick to the left (or drivers side) of the engine, the air cleaner assembly has been moved down closer to the battery, there is a fuse box mounting in front of the radiator, and the fuel tank is completely new and repositioned on the right (passenger side) of the engine compartment.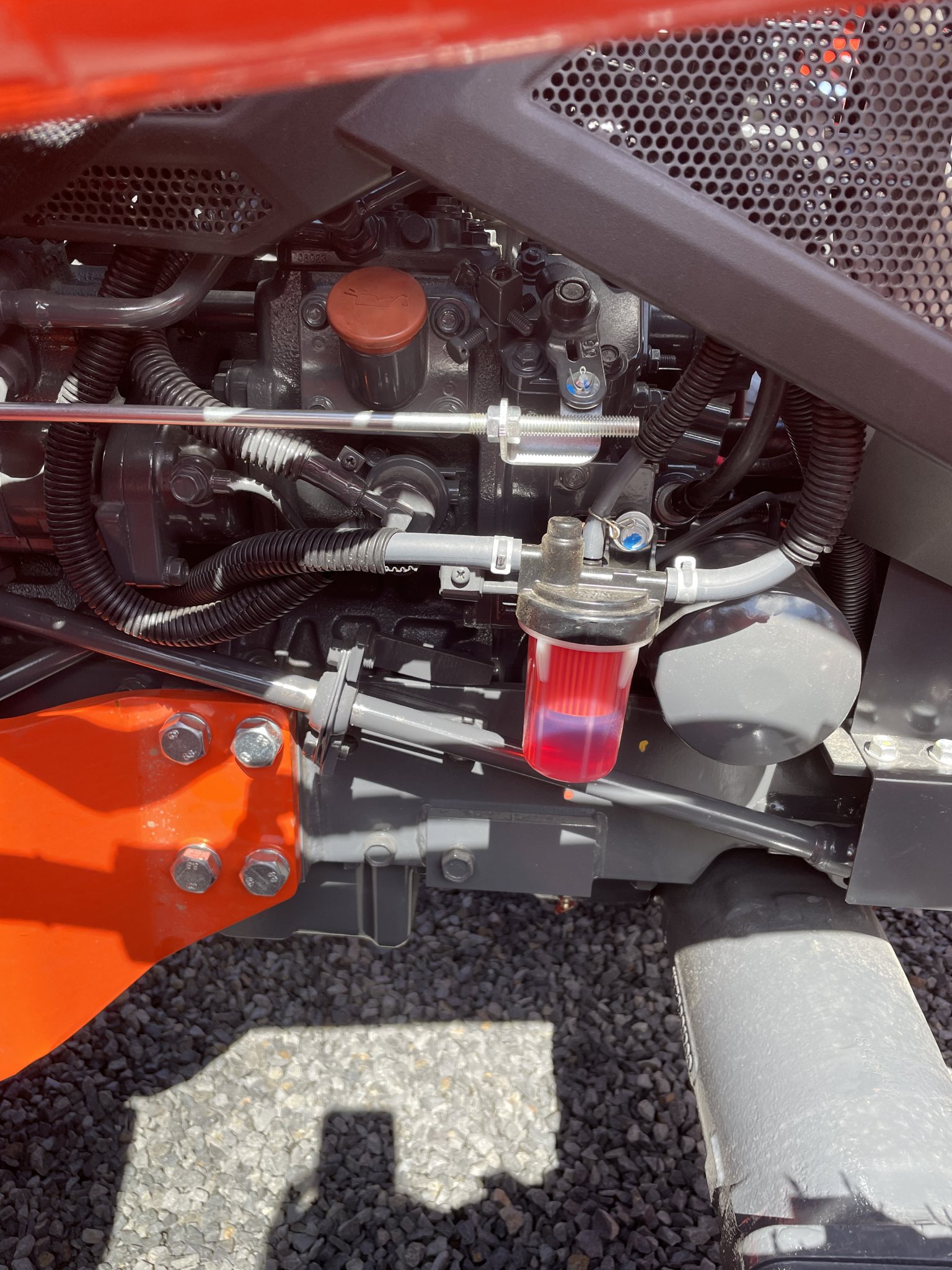 It even has a hydraulic oil dipstick, no more sight glass!!!
Based on my original conversations with my dealer, I was really surprised to see so many changes to the L2502 when compared to the L2501. He was too, lol.
Anyway, I'm sure there's more but, I thought I'd share the information I've recently learned.
Mike