Good day folks, I can't tell you guys (and gals) how much help this forum has been in my research.
I'm just about to complete the purchase on a 153acre vacant parcel of land. A couple very small clearings and the rest is heavy forest. In anticipation I've been searching for a TLB to help with land development. I've also researched construction backhoes and mini excavators.
My location is fairly rural and next to no selection of used equipment, but I've got no problem driving 20+ hours for the right unit. It will make a thorough inspection very difficult, unless I can find a credible mechanic in the area.
I've located a 1995 L35 TLB a distance away. Approx 2855hrs. Extras include bolt on forks, a complete new-in-box cab with heat, new tire chains, industrial tires (new front spares) and a 27.5kw PTO generator. The seller has negotiated himself down to $20k CAD ($15,700 usd). I'm confident I could get a few thousand more off. This tractor is about a 20 hour drive one way.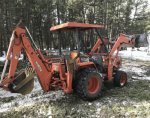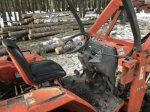 My second option is a 2008 L39 TLB with around 750hrs. It's looks to be in very good shape. Only extras are 2 rear hyd aux circuits. Seller is asking $37,500 cad ($29,500 usd). This tractor is around a 17hr one way drive.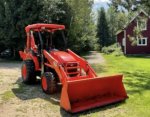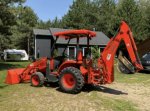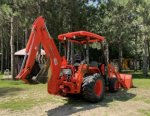 Both are private sales.
My budget is around $30k cad ($23600usd). Both tractors have been for sale for a bit of time. I'd very much love the L39 and feel I could negotiate his price closer to 30k.
Any input on these prices?
cheers,
Last edited: