I want to build a tractor driven hydraulic log splitter.
I've tried to do the research and haven't found something idiot proof enough (for me) to definitively say how to do it.
Ref pic: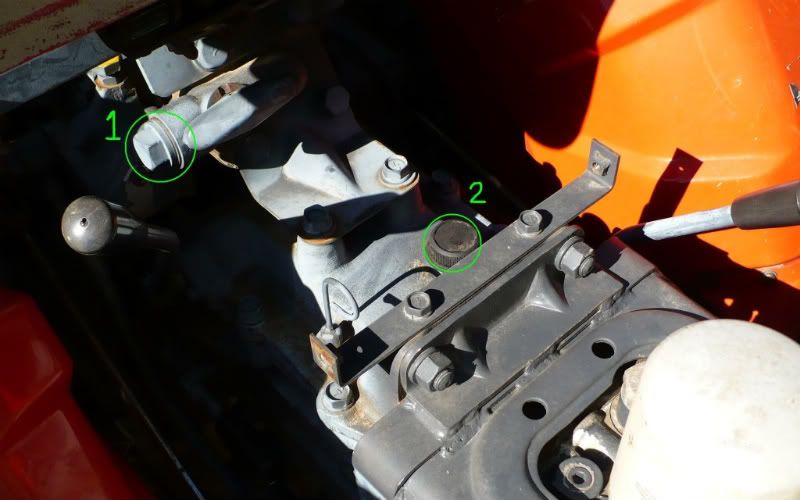 For my hydraulic take off, I can use the switch under the seat (#1 in pic), and I saw reference to using the HST trans fill port (#2 in pic) as a return.
Does anyone know what threading these two fittings are?
Is it necessary to use a T for the HST fill, or can I simply remove the return line when/if I need to add/switch fluid?
I'm not expecting to power a monster splitter, but will this supply enough volume for a small/medium rig (est 10klbs splitting force)?
I understand that I'll have to switch hydro power between the 3pt and the accessory, and that's not a problem.
If anyone has already built one, can you please post links/pics?
Thank you in advance for your help