Well-known member
Lifetime Member
Equipment
L3800HST
Dec 7, 2009
1,526
1,659
113
Finally got some use out of the snowblower!
No, no snow, but it is adequate ballast for the big sections I'm dumping in the woods. Just have to be real careful with that boat hanging off the back. Fortunately no 'oops' yet. I just don't want to tear up the back yard more to get my ballast box.
We have had essentially zero snow so far this winter. I can't remember anything even close. Plenty of rain so the ground is soft.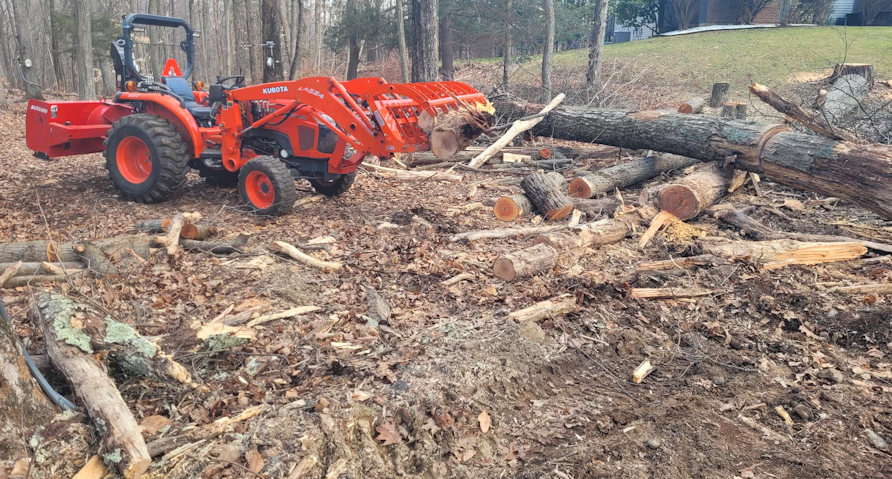 Got a couple of good hours in today. Cut up a bunch of firewood sized logs with my new battery chainsaw. Used the grapple to haul a load of dead / starting to rot wood and drop it in the 'dry water course'. Seems a shame but anything on that trunk much over 16" (most of it) is going to get dumped in the woods.