Active member
Equipment
L3130
First, my new pole barn needed some grading work. It was built on an East - West Slope so I spent a number of evenings rearranging my yard to assure proper drainage. The end result was the need for quite a bit of dirt removed from the high side and some of it moved over to the low side to build a mowable slope. When all was done, I had pile of dirt remaining.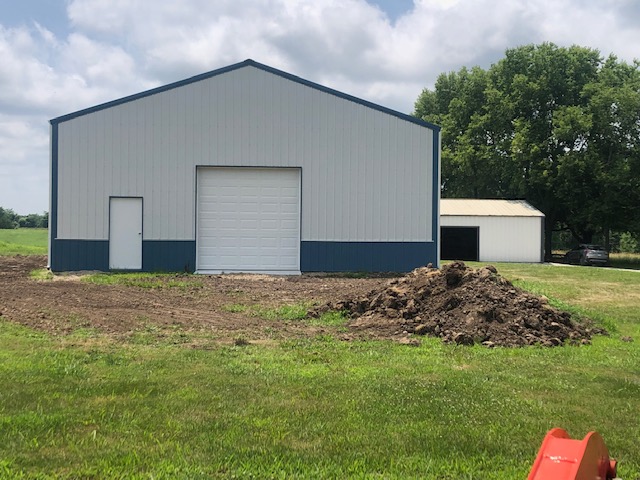 My second problem was a seasonal creek I need to cross to gain access to the rear portion of my property. In the summer, it's no problem but anytime we have moisture, it's a big mud puddle. I bought a culvert of Craigslist 18 months ago but it's been sitting since then.
So today ( yesterday actually ) was the day. As a bonus, the culvert work site was in the shade. Not a small factor in the Missouri summer.
The site:
I've read on the proper installation of a culvert. Gravel base, tamping machines, etc. This will only need to transport my UTV and my little L3130. The water flow is field run off from a few acres up hill I decided to give it a run with the material I have on hand.
Dug a little trough for the pipe. Water will fall into and out it. The length is only 10' 8". I think I have a 6" drop which is in line with what I looked up on some install site. I did just eyeball it.
Then the tedious work of shuttling buckets of dirt. I had about 200 yards between the dirt pile and the project.
I'm guessing it will need some maintenance and I know I need more rocks at both ends. I will need to pick some up off the farm as thankfully, they are hard to fine at my place.