Well-known member
Equipment
B2650, Pronovost snow blower, Landpride rotary mower, Howard tiller, box blade
After not getting enough snow to bother with all Winter, we've gotten about 8 inches spread out over 3 days.
With rain predicted later in the week and an oil delivery scheduled for today, I fired up the Cabota and blew out the drive, a path to the oil tank for the shop, and a path for the fuel tank for the tractor (a 275 gallon heating oil tank with a hand pump). As I was making one last pass before going up to clean out in front of the garage, the blower broke the master link for the auger drive chain and I was out of business with no spare on hand.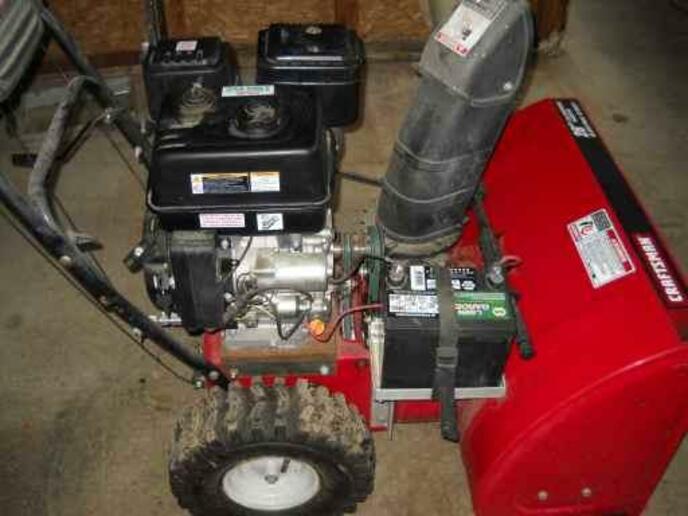 The PHPaul-bilt Binford 6000 has set in the shed for at least two years, maybe as many as 4. I keep the battery out of the lawn tractor on trickle in the basement all Winter. Popped that in the blower and it cranked right up. Amazing what a little Stabil and a fresh battery will do for ya. That's a 13 HP E-start Predator mounted on a 28" Craftsman blower. Got it free after the 8HP Tecumseh Snow King tossed a rod. It's a beast!