Well-known member
Lifetime Member
Equipment
MX6000
Jun 27, 2019
1,254
1,279
113
This will not be a
@bird dogger
write up! Just some small changes from the B50 to the LX.
I do not have a backhoe, but do have 2 rear remotes.
Valve mounts to loader upright and the PB line same as the B50.
The return to tank has a banjo instead of adapter and 90. And since it is a banjo, you do not have to remove the seat tray bolt. But it does give you a bit more room. You can see the remote piping in this picture.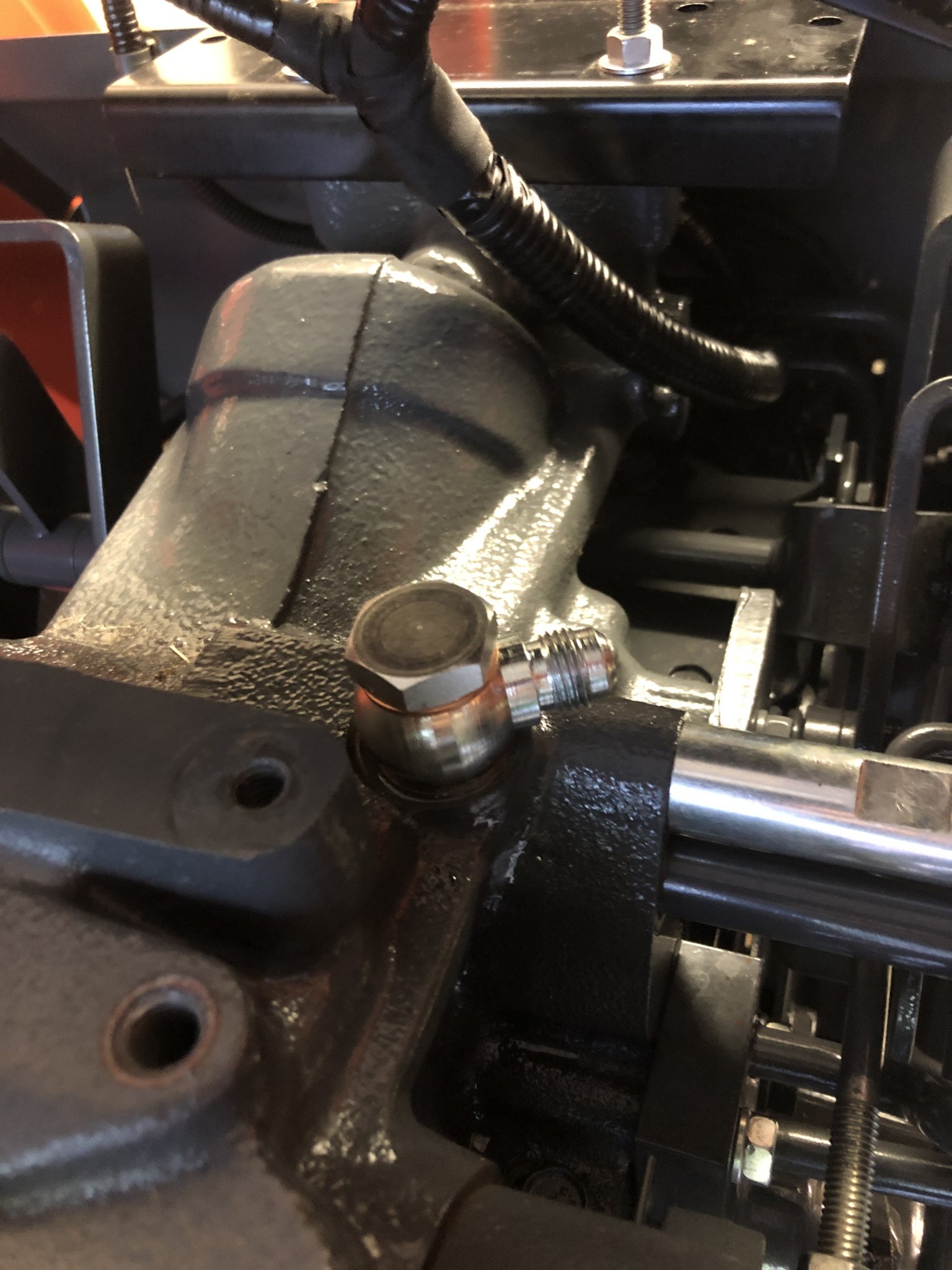 Last edited: