An ambitious plan for this year includes tearing down an existing and poorly built 15'x40' barn, building a new 30'x60' steel barn with a covered area for implements and trailers, putting in a new gravel driveway and placing a 40' shipping container. I'm in the process of designing the steel trusses and figuring out where I want everything to go.
As a start, here are photos of the existing barn, and my plans for the locations of the new barn (red), driveway (grey), gravel areas (grey) and container (blue).
The photos don't show the 9,000 sq.ft. of asphalt on the current driveway and in front of the garage and house.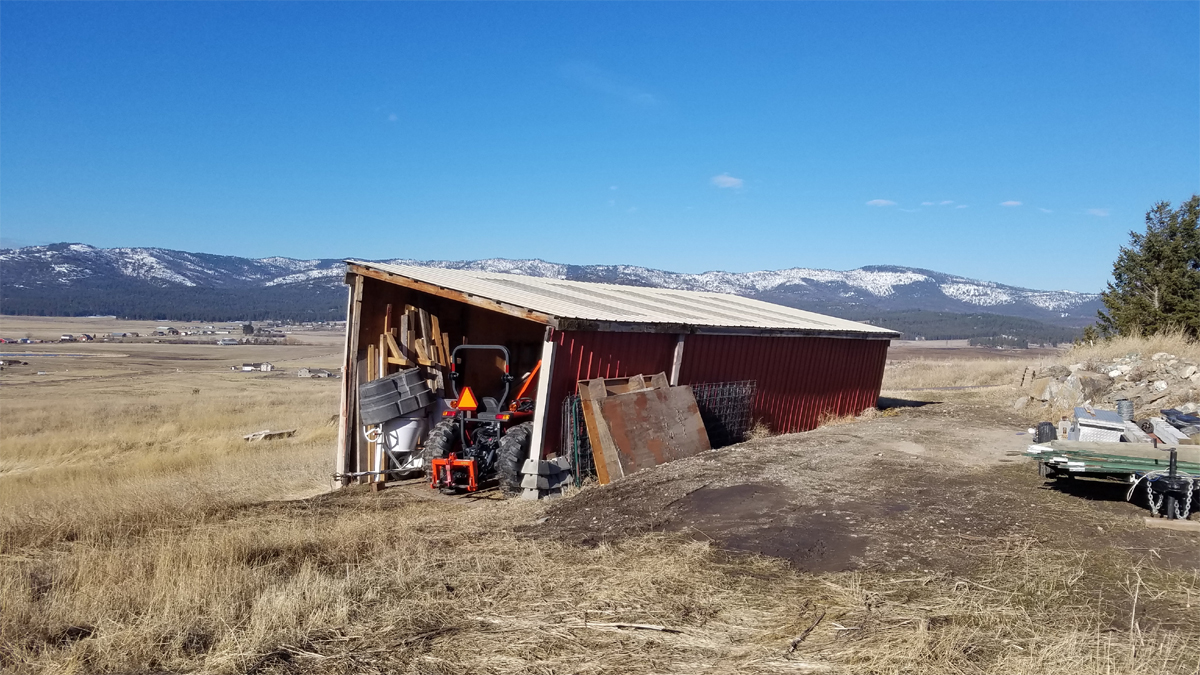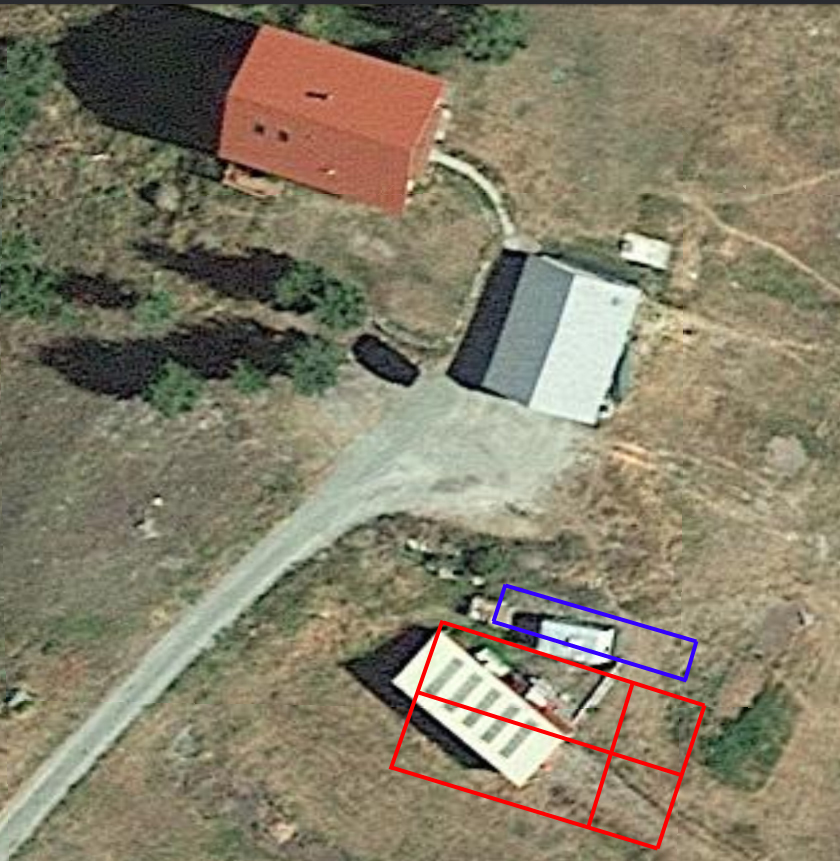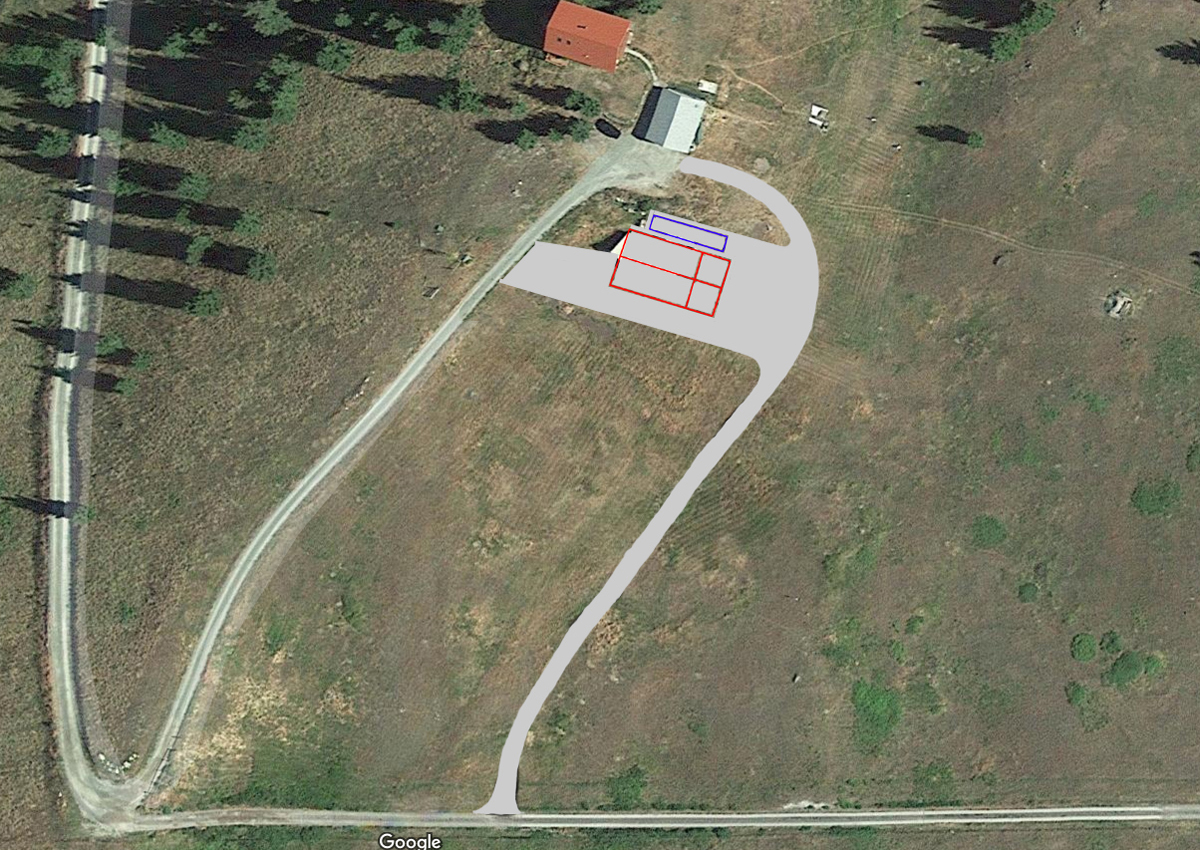 Last edited: