Active member
Equipment
L1500DT, 750 Ford backhoe, 49 D4 Cat Repowered with 6.9L Diesel
Hey Everyone,
Well this is wood furnace part 2:
Another shot of my ugly weld, lol...The wind was blowing...Hey I gotta blame it on something right?
I decided I needed to cut out more of the rust on this corner.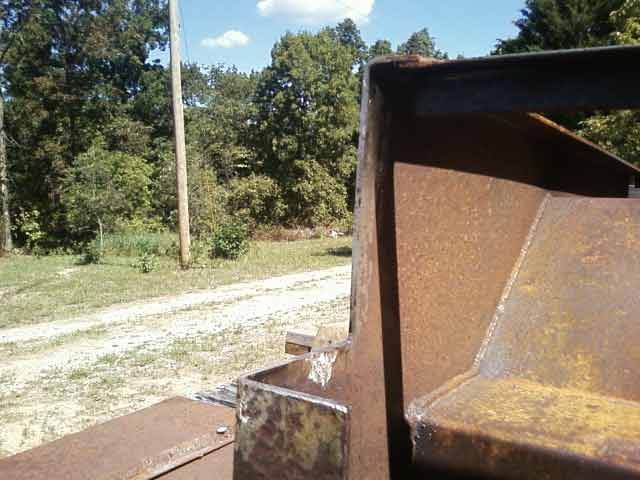 Started welding in new metal.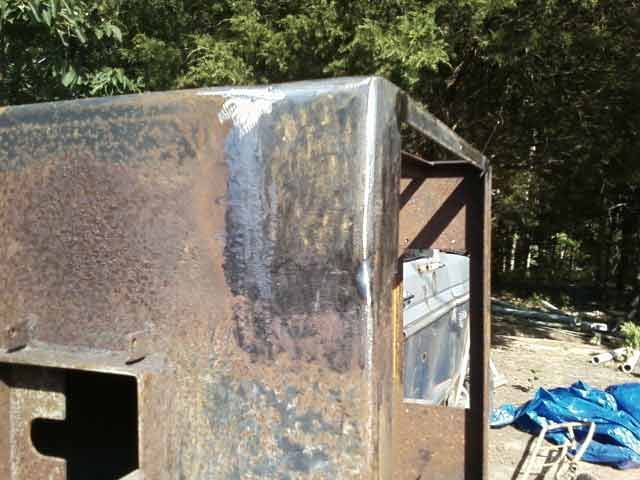 I couldn't find any angle iron the size I needed for the legs in my metal pile so I made my own, I started with a piece of 4x4 square tubing.
First thing was to square up one end then cut to length, this emilminated the rough torch cut end.
Saw doing it's thing.
OK that is all I can put on this post, more to come!
Enjoy
Paul
Last edited: