Active member
Equipment
L1500DT, 750 Ford backhoe, 49 D4 Cat Repowered with 6.9L Diesel
Hey Everyone,
I thought I would share some of the equipment mods & implement creations I have done over the years.
It is amazing how much more functional a piece of equipment can be with a little imagination, work and steel.
I will start with a basic pic of my L1500DT, she isn't much to look at but she is always ready to work!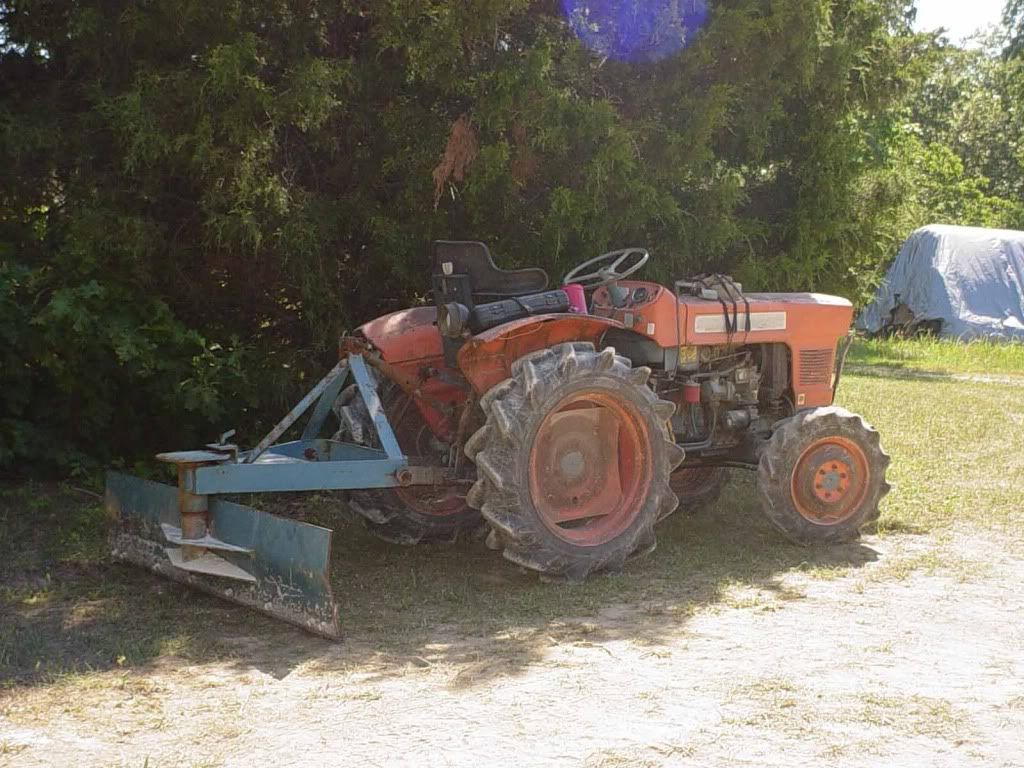 This lil tractor continues to amaze people all the time with the things I have done with it.
I already have a bunch of pictures of my "toys/projects", & need to get a bunch more, but I will be adding to this thread with other projects I have done, am working on, or planning.
BTW, some of these projects are in a constant state of change, lol.
Enjoy
Paul