Well-known member
Lifetime Member
Equipment
M6060HDC, MX6000HSTC, GL7000, Sold: MX6000HST & BX25TLB
Feb 9, 2021
3,445
3,809
113
I was reading the MX manual the other day and noticed this comment re removing a plug when greasing the zerk fitting on the front axle support (FAS). I don't remember if the BX25 had a plug or not, but the M sure doesn't. I have no idea why the MX FAS has a plug and the M doesn't but someone thought is was necessary.
I can tell you from personal experience that it's hard to get grease into the bushing without removing the plug! The plug is a 7mm square nut but I had to get a much bigger wrench (adjustable crescent) on it in order to break it loose! The photo shows some paint bunched up on the plug head.
MX front axle support.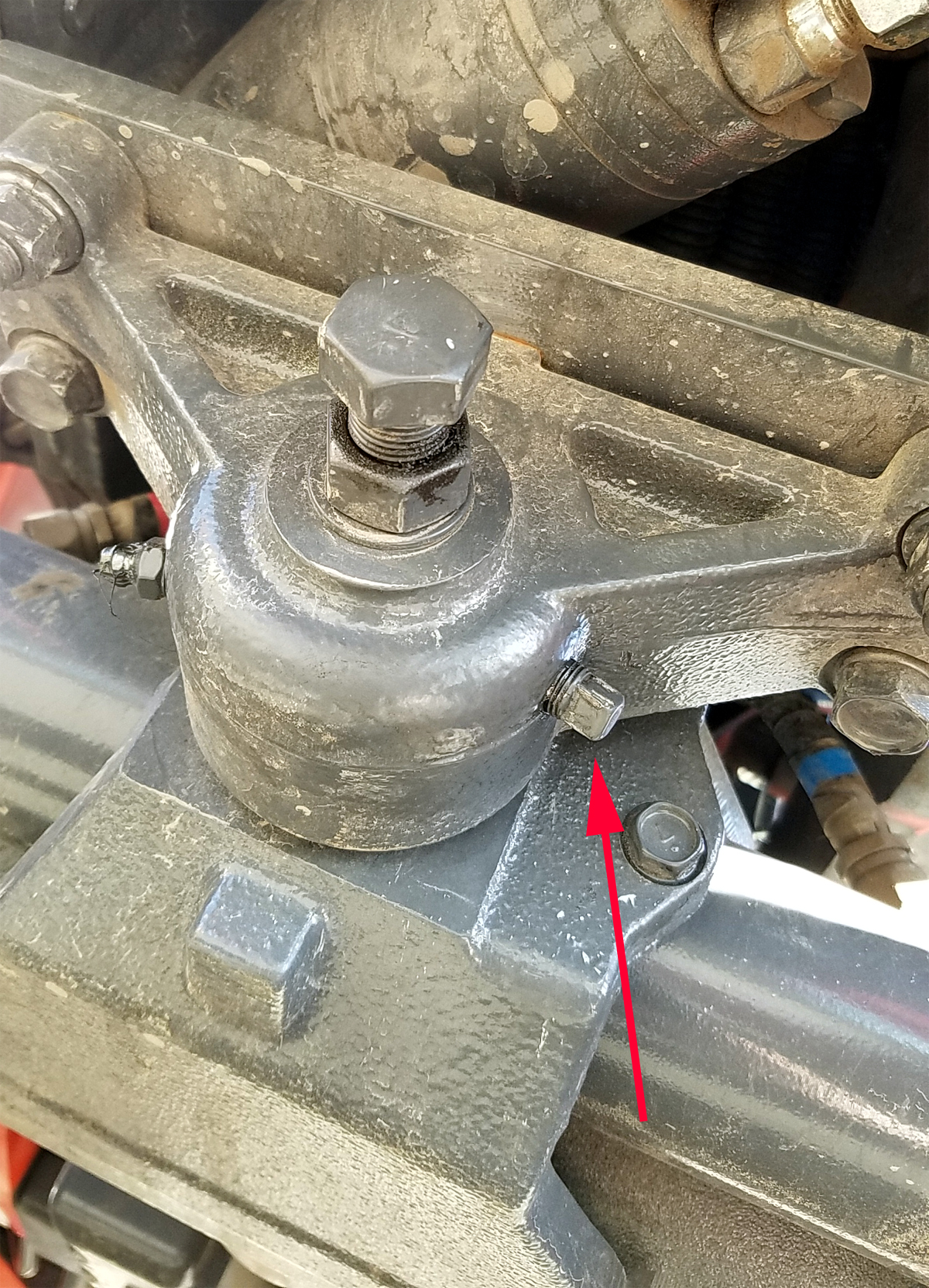 M6060 front axle support.