Well-known member
Equipment
BX2200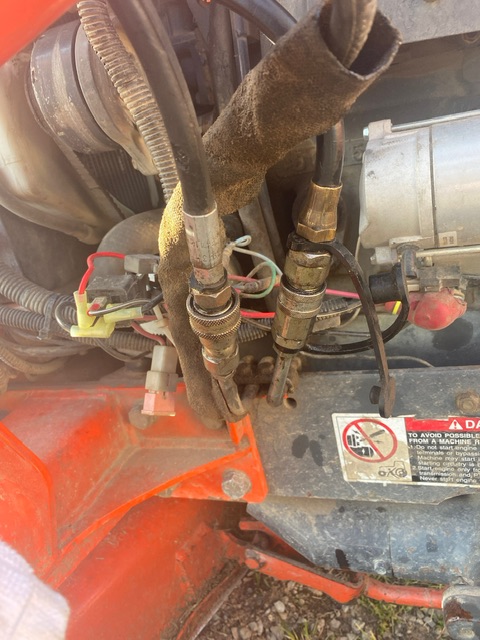 Spreading gravel today and I started to notice some drops where I had been getting bucketloads. Upon inspecting the tractor closer it appears to be one of the 3 hard lines that connect to the FEL. I have not takes things apart yet, but it is dripping from the pillow block bracket that hold the 3 lines in the picture below. Best guess is the middle hard line.
Never looked at this on a Kubota before, but on other hardline vehicle applications with this type of a bracket, there was always rubber around the hardliners to protect them from vibration. On my BX2200 there isn't a rubber isolator and the metal line can rattle in the bracket. I am thinking that the vibration slowly wore a hole in the line. It drops a lot faster when doing loader work that puts the hydraulics in bypass….which happens a bit when scooping buckets of driveway gravel.
I was looking for a diagram that had parts numbers and I couldn't find it on the Kubota Illustrated Parts site.
Anything obvious I might be missing? I would love to just have to tighten a fitting and call it good.