Moderator
Staff member
Vendor Member
Well it took some doing, but Mr. K came through with a special purchase of 20.5x8x10 front turf tires to fit most Kubota B Series tractors!!
We've been on the hunt for these for ever, and now we've got them!
Long discontinued we have made a special purchase of brand new front turfs!!
They're tubless and just what you're looking for to replace the dogged out front tires OE turfs on your B Series Kubota!
Available in the following load ratings (lbs carrying per tire):
Load Range
B ( 905)-great for tractor/mower w/no loader
C (1105)-6ply H/D a great upgrade from OE
D (1330)
E (1535)
Sorry, available for shipping in Canada only
.
Send SD Vic a PM for pricing and shipping.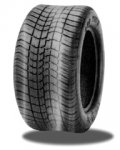 Last edited: