I've been making the rounds locally, to find a deck for the Craftsman I want to dump.
Just how do you find these goldmines of goodies?
Here's a primer. Do some surfing on googlemaps, and click on "Layers" to get a satellite view feature.
Here's what a lawnmower salvage yard looks like, from a satellite: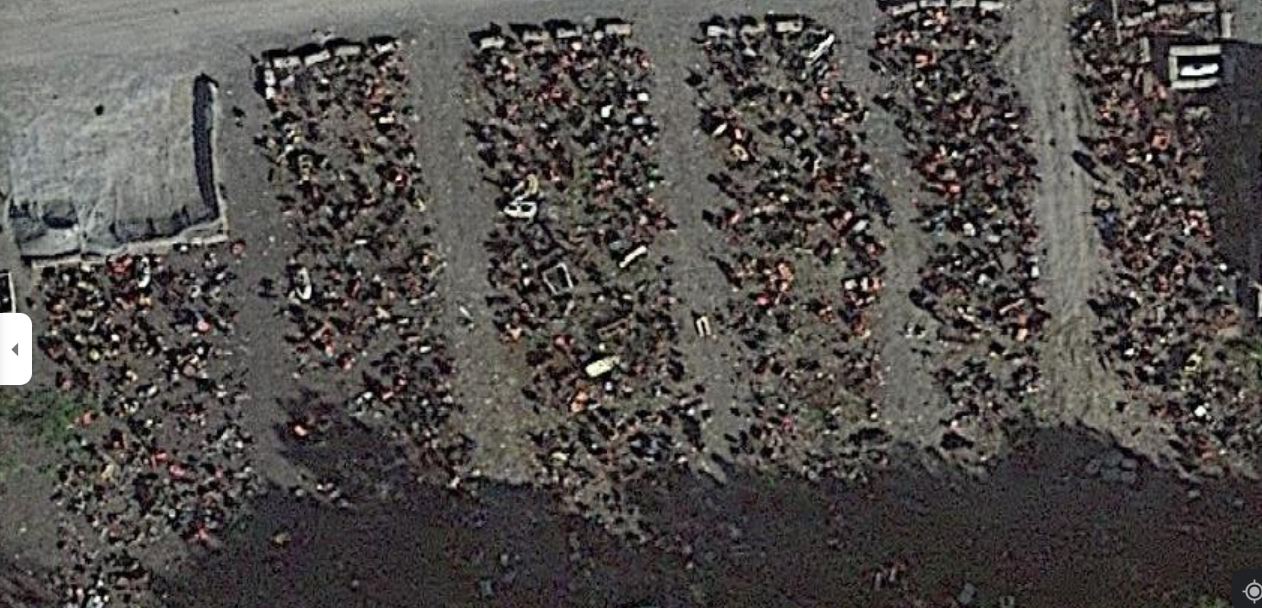 This one is called EZ-Pull, located a few miles east of New Ringgold, PA.
I was at this one yesterday. Found nothing I could use. But, I did see a Kubota T1700 there.
Here's where I was today:
Greble Auto Parts, on Houtztown Rd, Myerstown, PA. I grabbed a nice clean mower deck here for $20. I'll post more on this later...
And, here's one I haven't looked at yet, only about 5 miles from my house, in Blandon, PA:
So there you have it. Go do some surfing! And then, hit the yards!
-Paul