Active member
Equipment
Kubota L5740 HSTC3 and a Kubota ZG222Z, 2013 BX25D,Custom Toyota fork lift.
OK I know this is not a tractor but it's now the little brother of my Kubota and I thought some of you might be interested in seing it. After all it is orange. Here's the story. If you want to delete it I understand because it is a tractor site
This ends a very long rebuild for me with this old forklift. I purchased it around this time last year and started in to rebuild it shortly after. I wanted it to be a fun project and to a point it was only for all the hard long hours it took to get it to this point.

Basically everything had to be done. I had to remove all the paint, rust and crap others had done with it over the years before I could even begin to start the rebuild. the first thing I had to do was build a new engine hood for the beast. Toyota wanted over $3000. just for the hood so I fabricated the one you see on it now out of 1/8th plate. This one will be awhile before it rusts out.

Basically I went right through the complete machine. New rings, bearings, lapped the valves and installed new valve stem oils seals. I rebuilt the mast. all new bearings in it as well and had to rebuild some of the hydraulic cylinders because they were leaking. Some of them had to even be re-chromed due to the pitting on them.

After all that was done I sand blasted, primed and painted it. I fabricated the custom stuff such as the headlamp guards. Custom built the rear light bar and all the lights you see in it are strobes. I built sun visor as well and added some more aluminum plate to the sides to pimp it out a bit. The top have a plexy glass top in it now. I added all new gauges and even fabricated new sections of the dash because it was in pretty bad shape. It even has air horns now along with chrome duel exhaust stacks. I had to design some custom adapters to get them to work on the lift but they sound nice so it was worth it.

I removed the old Toyota charging system and it's external voltage regulator and installed a GM alternator with a built in regulator. Of course that's harder than it sounds because I had to make up new brackets to get it to fit. I also added a cool hook up to the engine cover that I can just plug my booster cables into so I don't have to pull up the lid to do it.

Anyway there's much more to this story but I'm sure you'll see by the pictures there was a lot of work involved. One thing I did learn out of this. Never try and rebuild a forklift unless you have a forklift to help. These buggers a very heavy. I'm happy with the outcome. It's runs like new and will come in handy around the shop. Here's some photo's.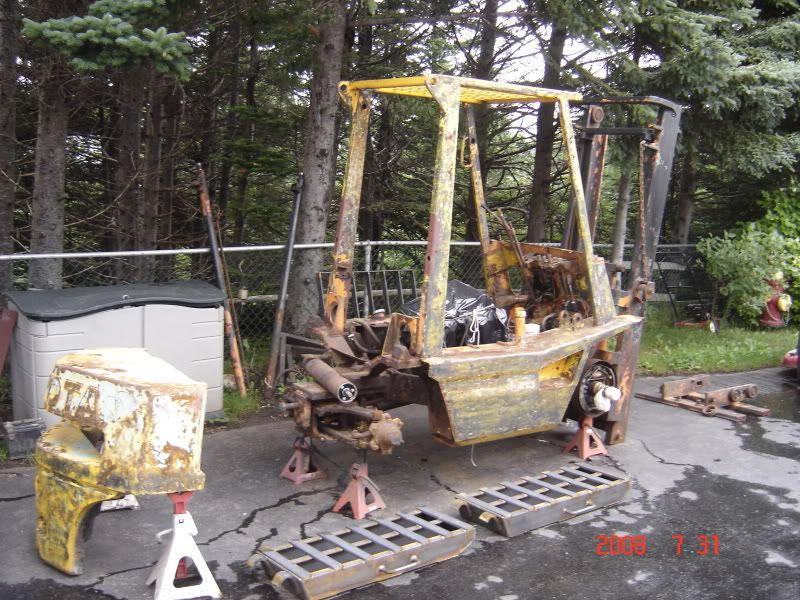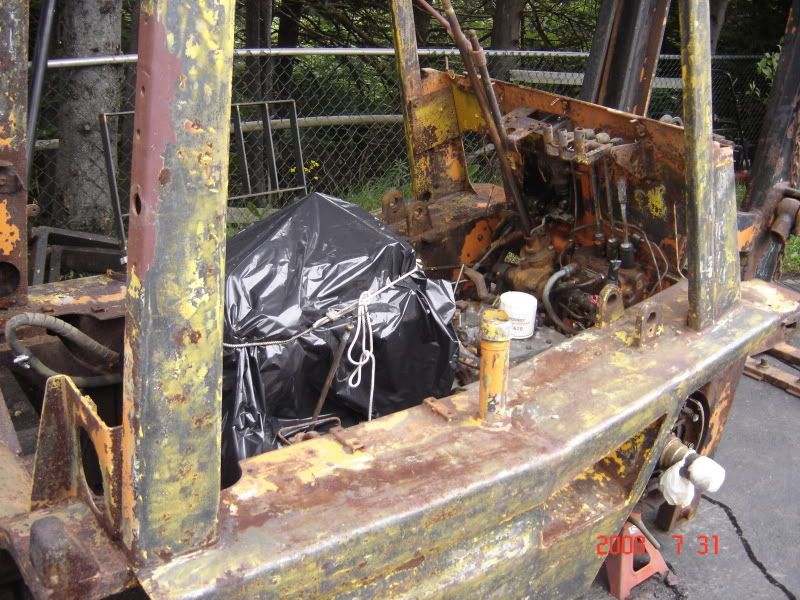 New charging system installed: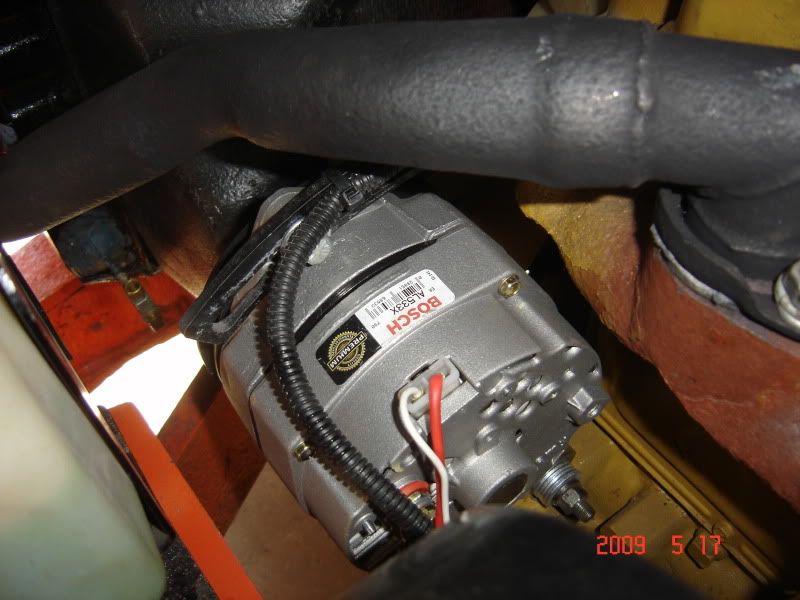 Some of the old wiring I removed: