Hello all!
So the problem I'm experiencing is the tractor drives like normal, lifts the deck like normal but wont engage the PTO to turn the mower deck. It makes a moaning sound when engaged and not engaged, spins the PTO without the deck installed but doesn't have enough power to move the blades. After doing some research I figured it was one of the o-rings on the upper internal shaft with the clutch pack on it, or the D-Ring inside the clutch pack itself was letting pressure go by. Also there were no metal chunks in the case, no metallic dust in the hydraulic fluid when drained and the lower metal filter screen was 100% clear of debris.
After replacing all of the o-rings and inspecting the clutch pack (looks great) and filling up with new fluid it still has the same problem. Im assuming the problem now lies within the hydraulic control valve and will be looking into that next. Any thoughts or help would be apricated!
Thanks!
Pic of PTO internals.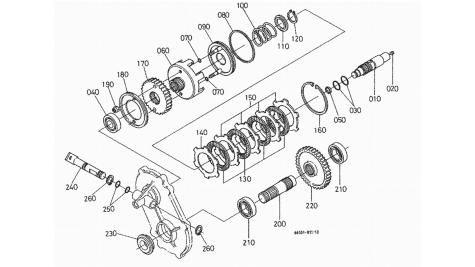 Video link below so you can hear the sound it makes while engaged and not engaged.
Last edited: