Active member
Lifetime Member
Equipment
Kubota B2650 and lots of other equipment
This 3 piece set (Front & 2 sides) fits both models. They are made to be an easy on/off without requiring any tools as they are held in place with magnets.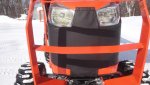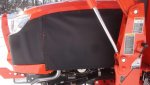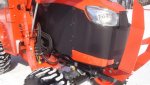 See this thread for my write up with description, pics, benefits, reviews, etc.
https://www.orangetractortalks.com/...41&highlight=b2650+weather+front+grille+cover
2019 Price: $160 per set.
Private message me for availability and to order.
Or contact me at dbratager (at) sdnets (dot) (com)