Well-known member
Equipment
BX2200
I have a U shaped driveway at the house but is narrow enough they that you have to drive through part of the inside of the U if any other cars are parked. It is also a pain when backing our camper in. We decided it was time to widen/expand it.
Didn't take too long to get the sod off. Made a crisscross pattern with the box blade scariffs to loosen it up and then used the FEL to remove it. 20 tons of gravel being delivered this afternoon to finish it up.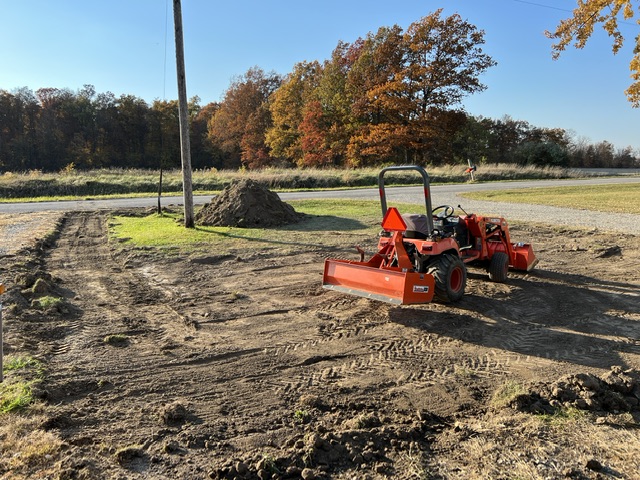 And then, of course, the wife decided the pile of dirt made for Jeep play time….