Well-known member
Lifetime Member
Equipment
L3800HST
I have been using a 12 volt diesel pump kit from Amazon
Pump Kit
I semi-permanently mounted it on a shelf near the tractor but I still had to schlep 5 Gallon jugs from the basement oil tanks up stairs to the garage. Other than that it worked great. It empties 5 gallons in 15-20 seconds. I used the 'alligator clips' it came with to connect to one of my genset's batteries.
So I'm finally too lazy to carry the fuel . . . Enter my new 55 gal drum:
Came with the lid and clamp and was used for liquid latex but had an interior plastic bag to no material touched the metal. Just because I'm anal I used some JB Weld silicone to seal the bottom edge.
laid out where everything was going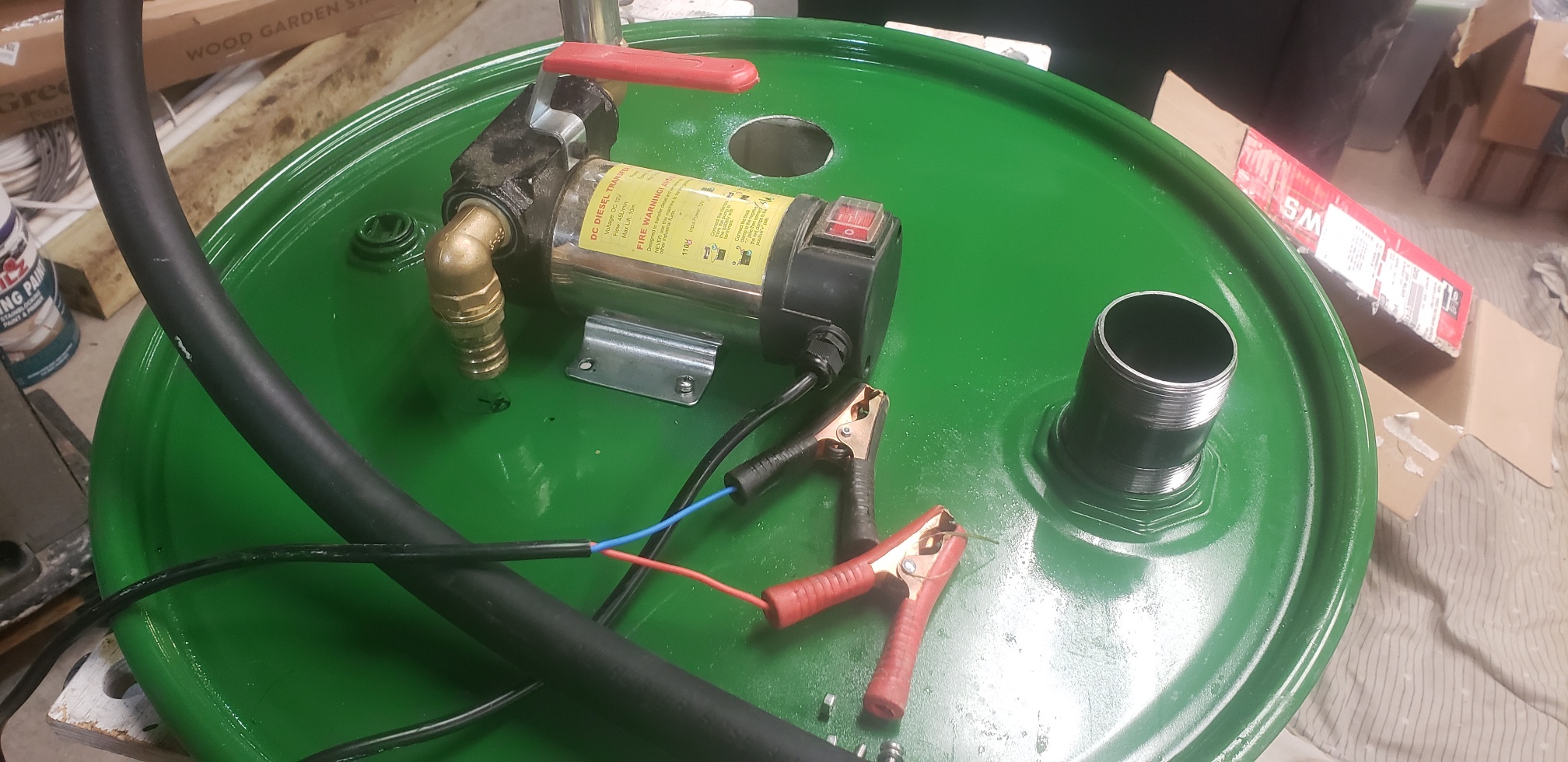 Replaced the 'alligator clips' with a connector to match the one on the front of my tractor with a 20' long cord
Now just waiting for Amazon. I need a grommet for the hole I have to make for the suction line tubing and a couple of 2" locknuts as well as the drum dolly. If they get here early enough I should be finished today.