My BX is housed in the remaining two bottom floors of a 16th-century guard tower (there are still some firing slits) that had been used as a stable for the last three centuries. The roof was redone 40 years ago, and I already had the dirt-and-cobblestone floor replaced with concrete in 2018, so now it was time to deal with what remained of the ceiling, which, after centuries, was ripe for replacement: worm-eaten or dry rotted, the main beam cracked.
So we tore out everything, replaced the main beam with a new steel one,
then put in a new ceiling, in the process creating almost 800 sq. ft. of new storage space upstairs.
And finally it got some glossy white floor paint, 9 gallons of it...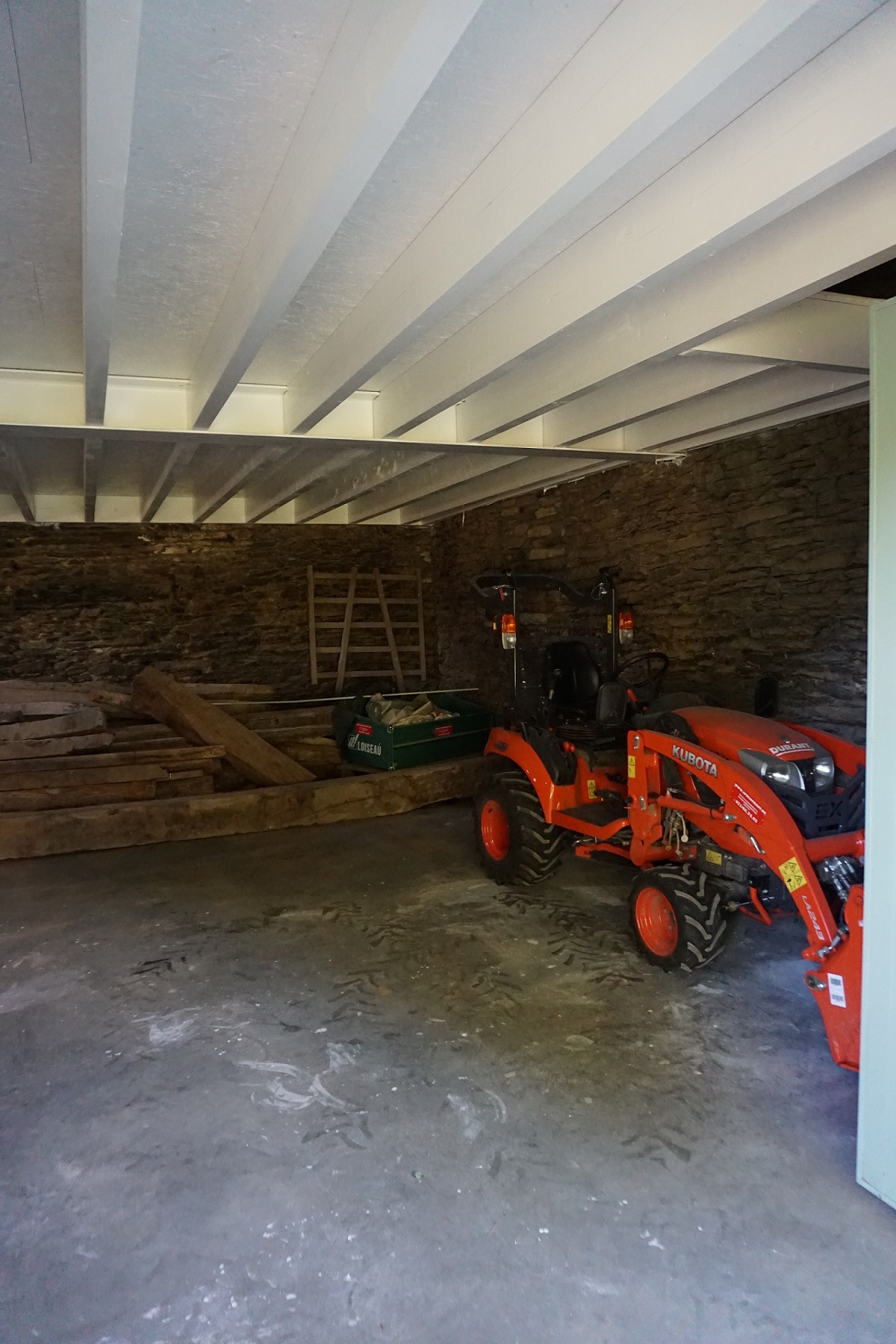 Coming up: cut the firewood, then install basic electrical wiring and lighting.