Active member
Equipment
Glorified lawn mower without a mower deck aka BX23S
Did my service a few days ago.
I thought I'd post up what I did.
It's not rocket science. Some stuff I didn't think about beforehand. Maybe the next new owner of one will benefit.
I spent the money on good stuff.
Owners manual says replace engine oil/filter and transmission filter only.
Repair manual says replace engine oil/filter and transmission oil/filter.
Plus greasing/checking stuff.
I wanted to replace the trans fluid anyways, I don't know how long it was sitting at the dealer *(edit; found a tag on the wiring harness by the battery dated June of this year, so apparently not that long)*, and I wanted to clean out the mesh pickup that seems to be caked with rtv from new.
Moly grease.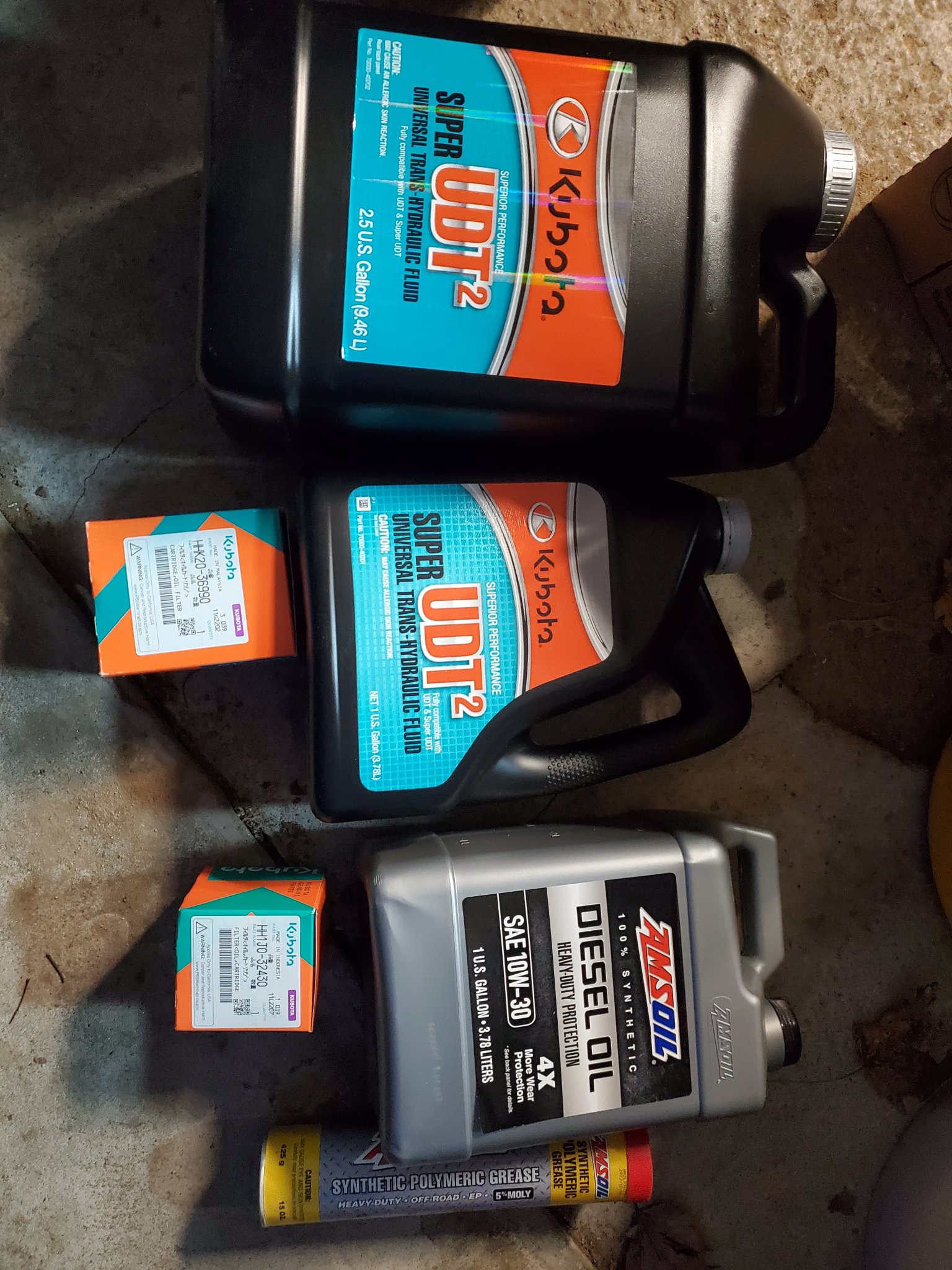 Obligatory tools required pic.
IMO The best overall filter wrench you can get. Though there are times it won't work as you'll see in the next post.
14mm for the drain plug.
Optional 8MM? for the hose clamps on the intake (so you can rotate the intake out of the way to make room for the funnel). I'll try to remember to double check the size.
Clean off the fill cap area before you open.
I hate filling oil with small funnel openings. But this is slightly too large for the hole.
Ended up using this. Fits perfect.
Toyota drain plug gaskets are a perfect fit.
As lots of others have mentioned, the original filter is on HARD.
Nozzle to clean the air filter. I prefer something like this that has a wider "spray" pattern. Covers the filter better and lessens the pressure coming out so there's less chance of damage.
Some people have mentioned their coolant has been low. My level has dropped since new, but still barely good for now.
Front axle oil.
Hard to tell from the picture; level is on the tip of the dipstick. Also lower than when I first got it. I topped this off. Since it's winter I'm sticking with the SUDT.
Last edited: