New member
Equipment
BX2380 FEL, MMM
Just noticed this morning the welds mounting the central hydraulic ram on the back of my L344 Kubota loader bucket have broken around three sides of the mount. About 150 hours old.
So,
1. what am i doing wrong, or is this a construction fault?
2
views from inside the bucket, 3rd pic is the back (ram) side.
2.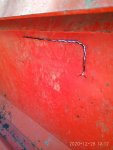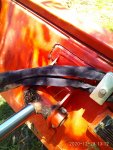 What should i look for in a repair?