New member
Equipment
Kubota B7100
Im at my wits end on the tractor. Its a b7100d 1978 wilh a Kelly FEL. The steering went out 3 years ago and has just been sitting in the field. Decided to fix it and did ok with rebuilding the steering box. The control valve was pretty bad rusted but appeared to work. The hydraulics are running me crazy. The hydraulic pressure was showing 2000lbs with a gauge on the IN port of the control valve when either spool was activated. However when I pull the up lever it rolled the tilt at the same time or just barely lifted at all. This is an open circuit system so thought maybe was getting some cross flow in the valve. But I noticed after about 15 minutes of warming up ALL hydraulic pressure is lost. I have removed the screen filter 3 different times and flushed the system twice and it still does the same thing. I thought since the spool was rusty I might be bypassing pressure when spool was activated. I ordered a new hydraulic control valve and installed it, but it does the exact same thing. Rolling the tilt at the same time when the lift lever is activated and losing all pressure after 15 minutes. None of the lines have ever been changed except to switch them to the new control valve and I numbered them before removing and have checked for cross over several times. The pump is rated at 8 gpm and the valve is rated for 8 gpm. The new control valve is different from my old one as well. There is a hydraulic block on the high side of pressure pump. One line goes to IN port of controller, Out Port goes to the tank, and the Power beyond port goes back to the other side of the hyraulic block and continues to 3 pt hook up. If I put the little plug in the controller PBY as shown in directions the pumps squeals and shows 2000lb so apparently it blocks all pressure. Without the small plug inside it appears correct, but the bucket doesnt lift or roll correctly. Can any body help me figure this out. I have a new pump in the box, but havent installed it, as it doesnt seem like I should go from 2000lbs to 0lbs in 15minutes.
Original Old Valve with Power Beyond hooked up
B7100d hydraulic system. Line 5 was cut in the middle and a hydraulic block added with a line out to INPORT of controller valve and line return from POWERBEYOND. on control valve.
Hydraulic block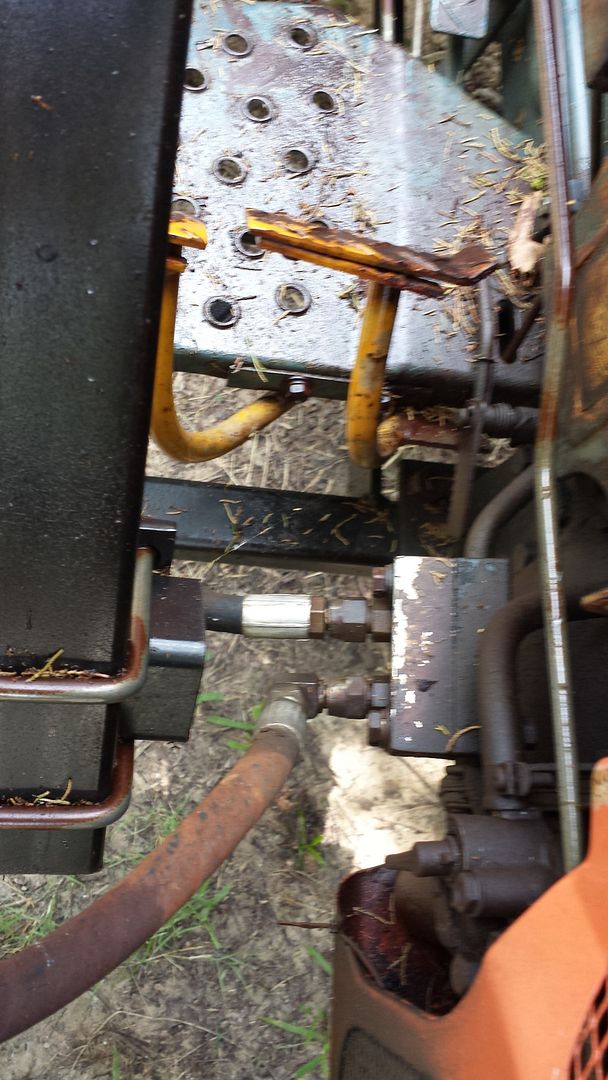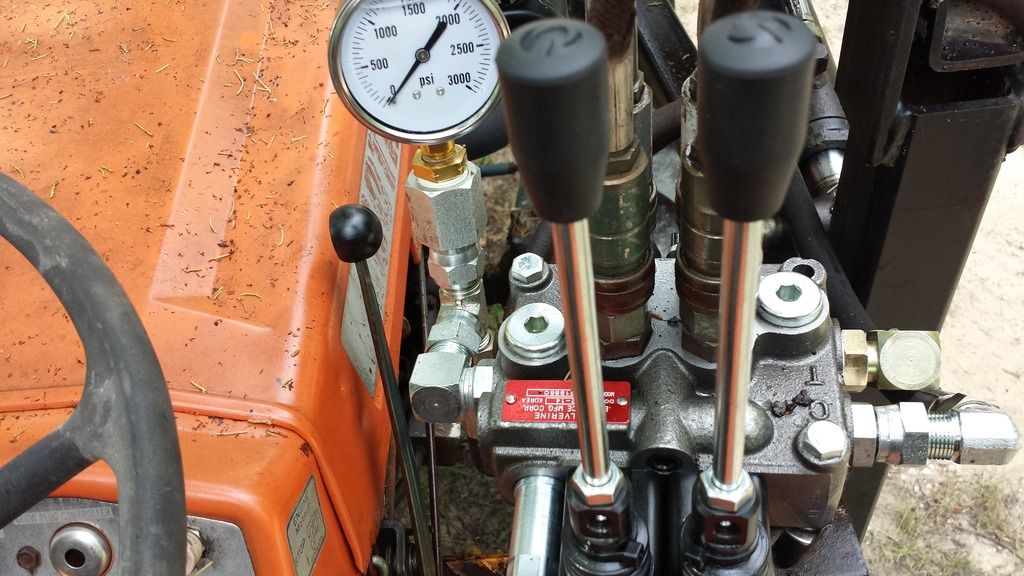 Loader hydraulic system.
New Prince Wolverine MB control valve. how is the High pressure plug and power out port suppose to be hooked up. When plug is in, it causes the pump to max pressure and go thru the relief valve. Uninstalled it appears to be open circuit, but both tilt and lift are activating at the same time when either spool is engaged.
Last edited: